To view the Manage models button, you must select a tenant, from the Switch tenant dialog, that you're a Tenant Administrator for.
Manage models
To manage your models:
Click Models.
A list of all the models for your selected tenant displays.
In the top-right, click Manage models.
If you have access to more than one workspace, the Select a workspace dialog displays.
Choose the workspace.
If you have only one workspace, skip this step.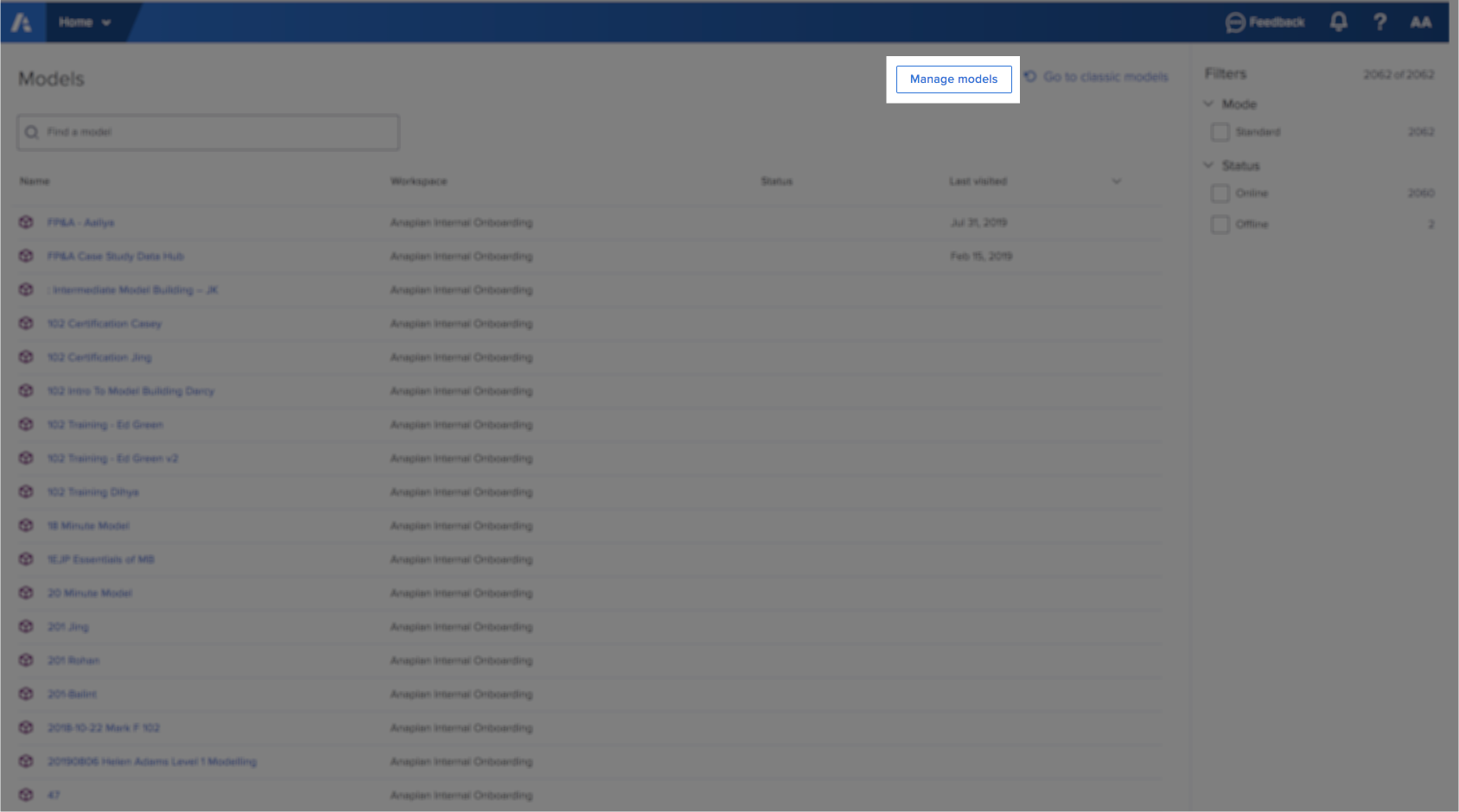 Click Manage models.
The Model Management dialog displays.
The Model Management dialog has two tabs: Models and Manage tasks.
Models tab
From the Models tab, you can:
Manage tasks tab
From the Manage tasks tab, you can view the models in the workspace that are currently loaded into memory. You can select and close any loaded models.
If an import, export, or process is running in one of those models, then it displays after the model name and shows the progress of the task. You can cancel the import, export, or process task.