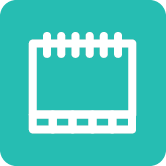 The start date of the Current Period set in Model Settings > Time > Model Calendar.
Syntax
CURRENTPERIODSTART()
Format
| Input Format | Output Format |
| --- | --- |
| No Data | Date |
Arguments
The function requires no arguments.
Constraints
The function has the following constraints:
The current period is usually set to be the last actual period.
Excel equivalent
Example
03/01/2017 if the current period is set to be March 2017.
Similar functions