Create the following folder path on your device to save the Settings.xml:
%localappdata%\Anaplan\ExcelAddIn\3.4\Settings.xml
To edit the file, open it in Notepad.
To enable proxy support, make sure that the default proxy is set to True. This is in the Features section: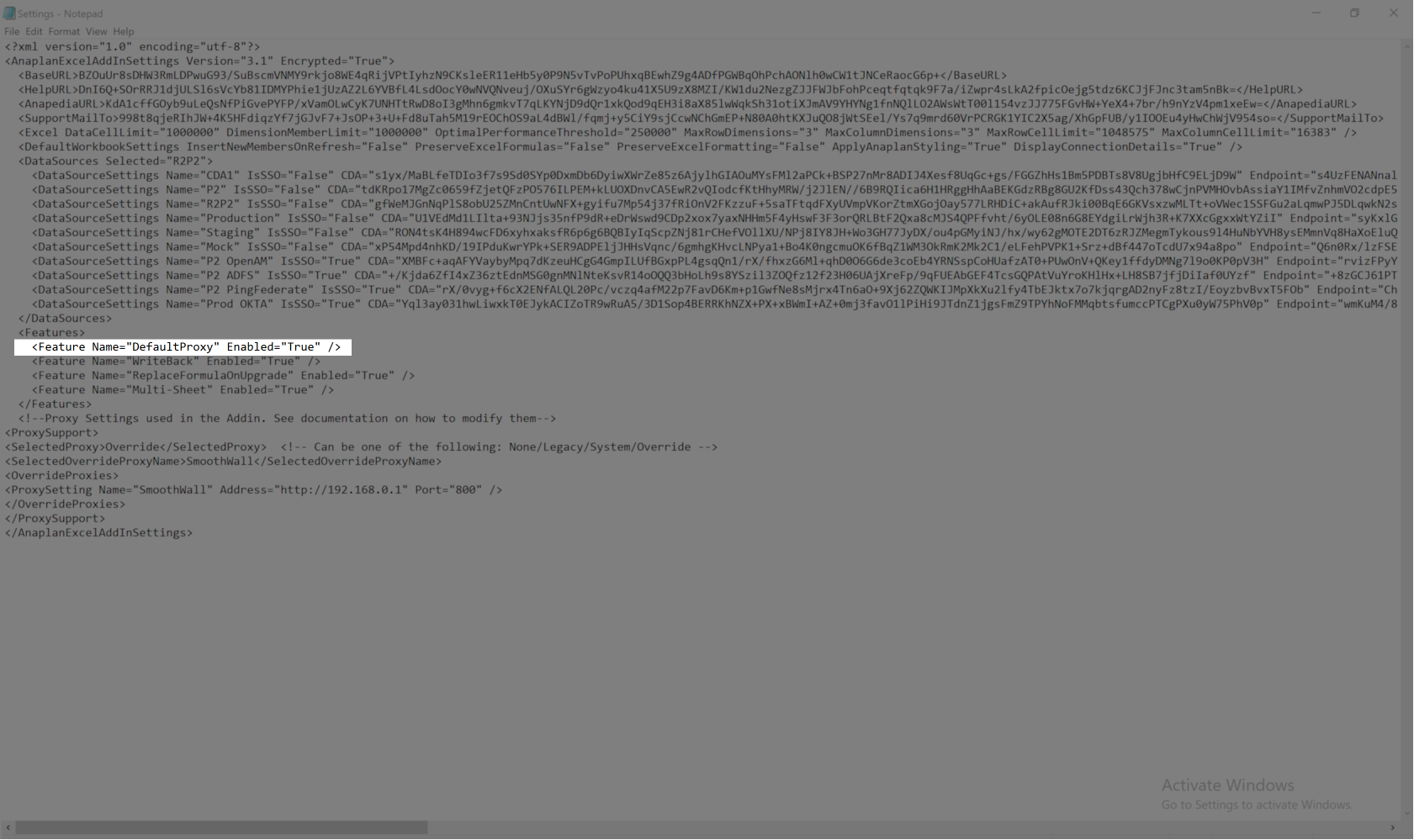 To change the proxy settings, go to the Proxy settings section at the end.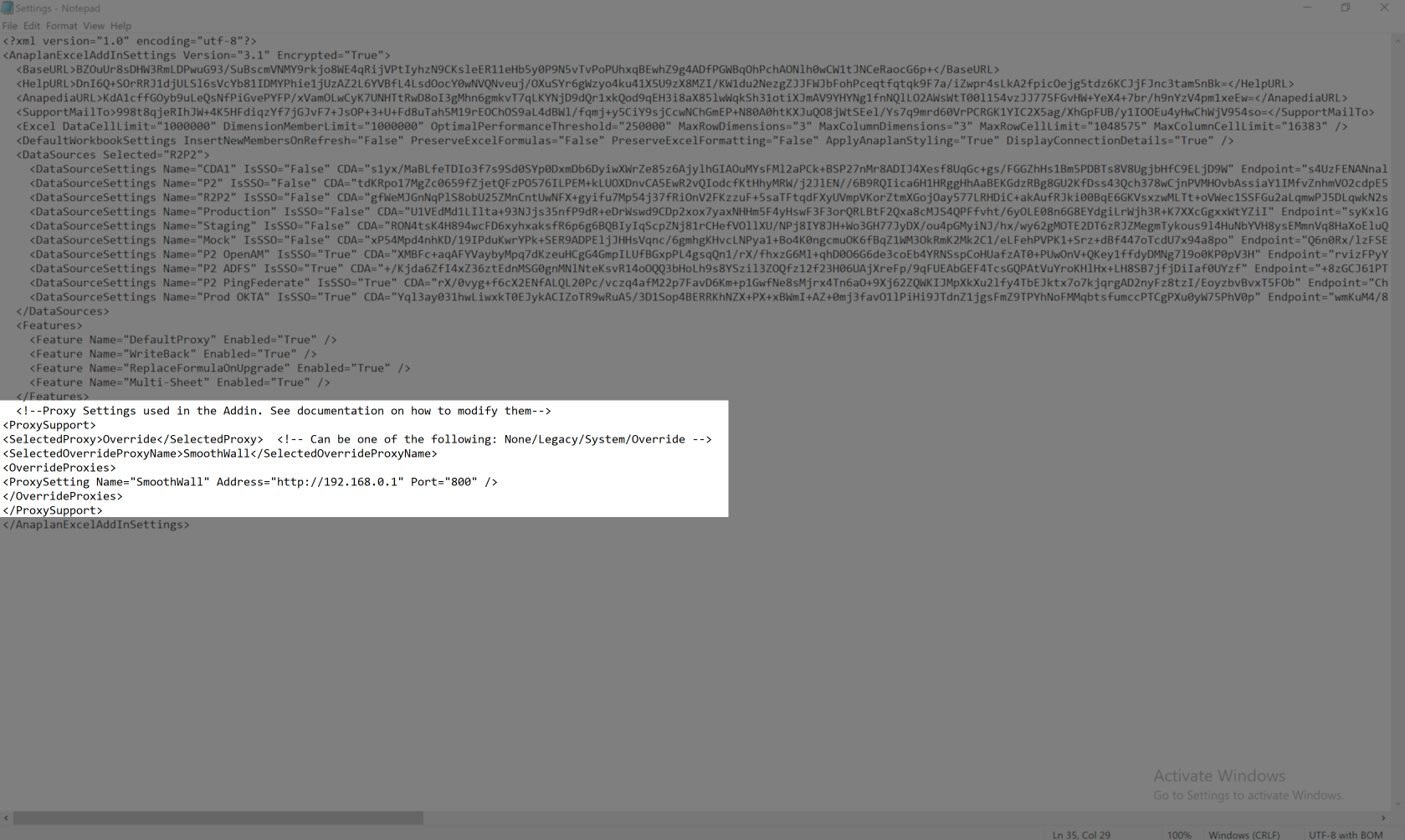 Level of knowledge:
To use this document, you must have intermediate to advanced knowledge of XML.
If you are not familiar with XML, ask your Tenant Administrator to configure your proxy settings.
Use the example below as a template, to customize your configuration:
<ProxySupport>
<SelectedProxy>Override</SelectedProxy> <!-- Can be one of the following: None/Legacy/System/Override -->
<SelectedOverrideProxyName>SmoothWall</SelectedOverrideProxyName>
<OverrideProxies>
<ProxySetting Name="SmoothWall" Address="http://192.168.0.1" Port="800" />
</OverrideProxies>
</ProxySupport>
Your selected proxy sets your configuration type. Choose from these four types of configurations:
None
This is the default setting. Keep this setting if you do not require any proxy support.
Edit Line 2 of the above template: replace Override with None
Lines 3-6 are not required for this setting.
Legacy
Use this setting to enable Excel Add-in version 3.4 and above to support your system's proxy server.
This setting will support your system's proxy server and connects you to the default URL.
See Microsoft WebProxy.GetDefaultProxy Method for more details.

(opens external page)


The Excel Add-in reads Microsoft Internet Explorer (IE) proxy settings.
Edit Line 2: replace Override with Legacy
Lines 3-6 are not required for this setting.
System
Use this setting as an alternative to the Legacy setting, to enable the Excel Add-in version 3.4 and above to support your system's proxy server.
This setting will support your system's proxy server and tries to connect you to the URL you want to use to navigate to.
See Microsoft WebProxy.GetProxy(Uri) Method for more details.

(opens external page)


The Excel Add-in reads Microsoft Internet Explorer (IE) proxy settings.
Edit Line 2: replace Override with System
Lines 3-6 are not required for this setting.
Override
Use this setting to enable the Excel Add-in to support a proxy server of your choice.
You provide the details of the proxy server in the settings file. This setting bypasses your system's proxy server.
Match the Override proxy with the name on the Override proxy list.
Edit line 3 in the template by replacing SmoothWall with the name of the proxy server you want to connect to.
Edit line 5 so:

SmoothWall is replaced with the name of your proxy server.
The http address is the same as that of your proxy server.
The port is the same number as your proxy server