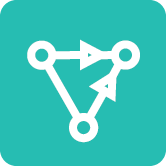 Tests to see if the version is current based on the selection in Settings > Versions.
The function gives a Boolean result TRUE if the version is the current one, FALSE if it's not.
Syntax
ISCURRENTVERSION()
Format
| Input Format | Output Format |
| --- | --- |
| None | Boolean |
Arguments
The function uses the following arguments:
Constraints
The function has no constraints.
Excel equivalent
Example
To show the sales that relate to the current version:
IF ISCURRENTVERSION() THEN Sales ELSE 0
Similar functions