You can display your available models as tiles or as a list.
Tiles View
The initial view of models you have access to displays as a series of tiles. Click the tile to access the model.

Each time you log in, your most recent view displays with \the same background, theme, and favorites. You can view all models or switch between active, favorite, locked, and archived models. You can find a model using the search box at the top of the page, or sort your models by name or most recently accessed.
If you have access to more than one workspace, you can potentially have more than one model with the same name. If so, the workspace name displays below the model name.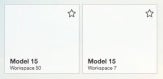 To show the models as a list, click

. To show the models as tiles, click

.
List View
List view is another way of viewing your models and shows more information than you see in Tiles view.

Sorting the Models
If viewing the models as tiles, use the Sort drop-down to sort the displayed models in ascending or descending order by name or by when they were last visited (default).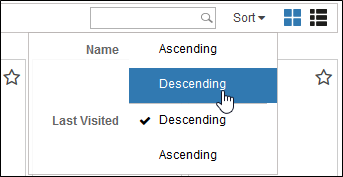 If viewing the models as a list, select a heading to sort the models on that heading.

Paging
If you have access to more than 15 models spread across multiple pages, you can move through the pages using the next and previous page icons that appear to the left and right of the tiles. If you're using a mobile device, swipe to move between pages.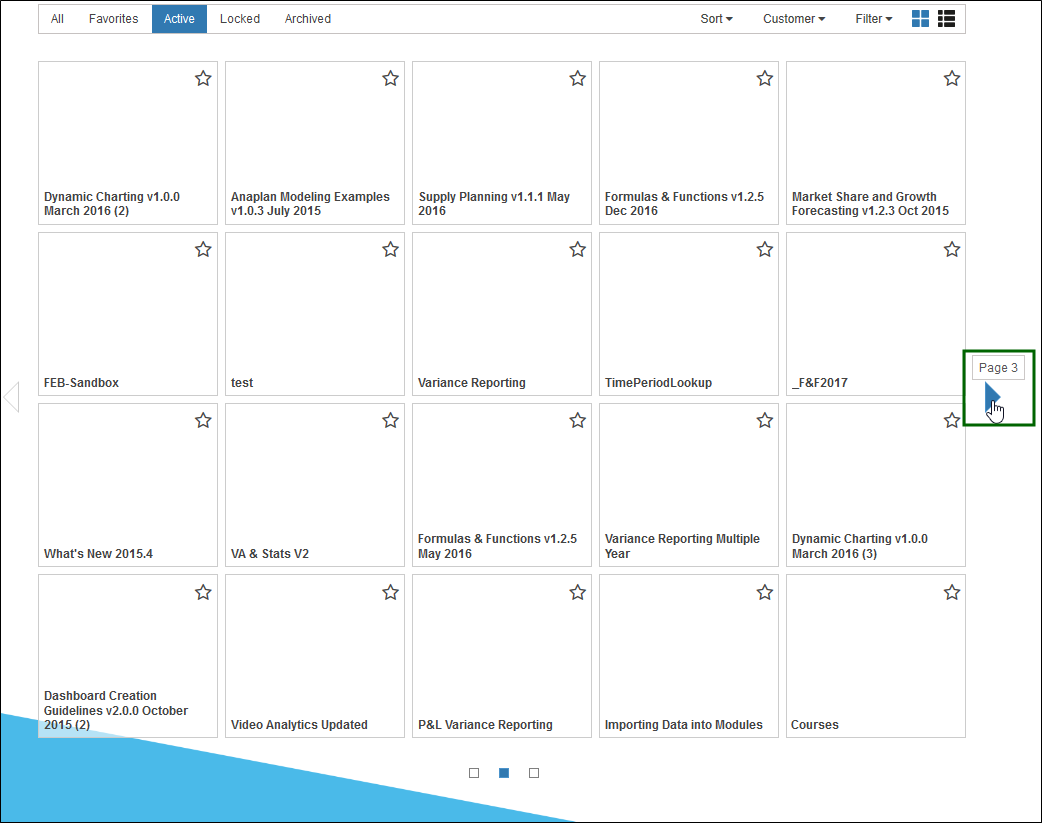 You can also use the page indicator underneath the tiles to select a page. Each square indicates one page. Hover over a square to view the page number. The page indicator for the current page is blue.

If there are more than 15 pages of models, you can move to the next set of pages by clicking the arrow to the right of the page indicator: