To choose the primary grid:
Open the worksheet in designer mode, or create a new worksheet.
Click Configure grid on a new worksheet, or Select view on an existing worksheet.
The Select primary grid dialog displays.
To select the module view for use as the primary grid, choose:
Custom views, and a view; or
Module views, a module, and a view.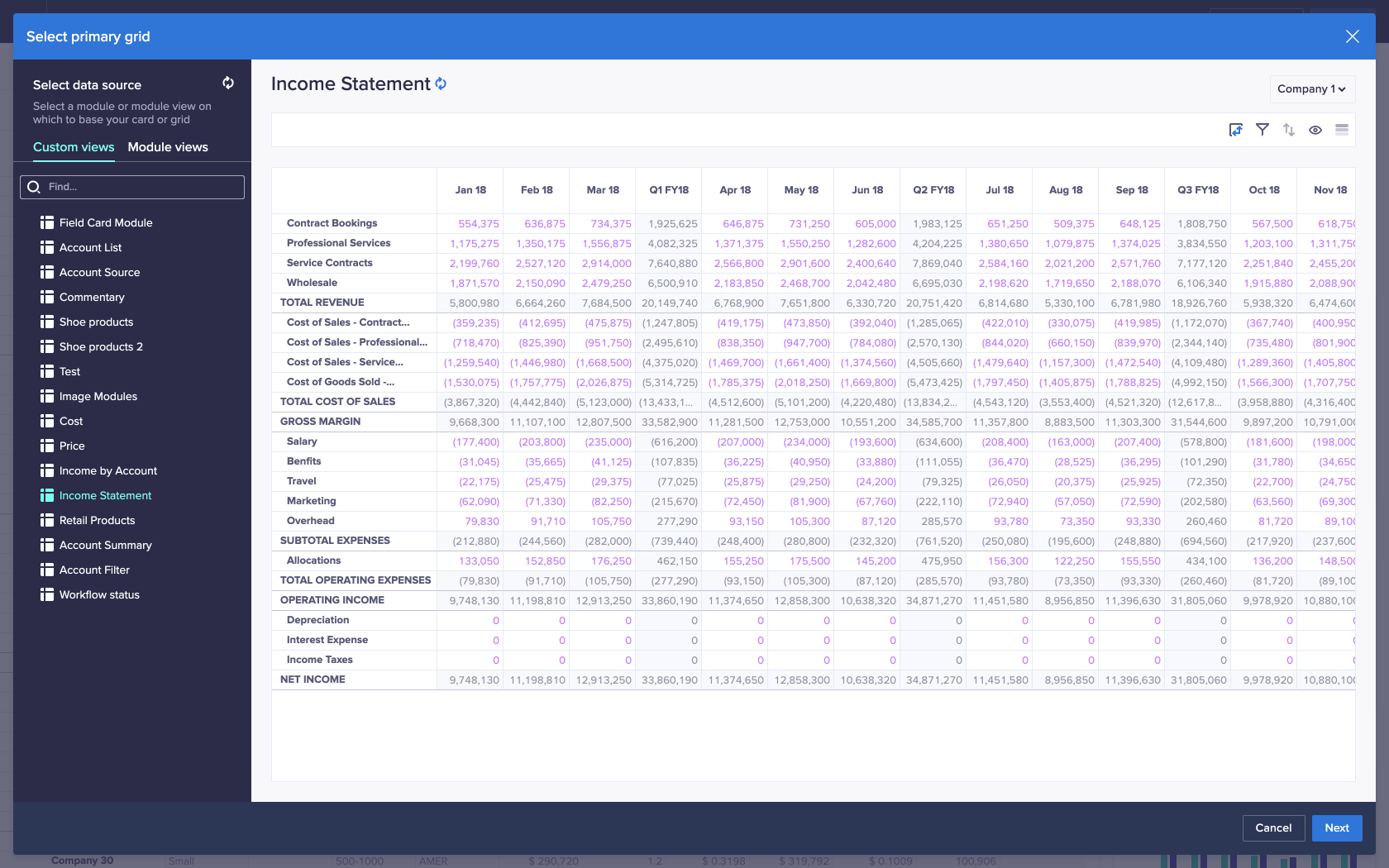 A preview of the grid displays in the center screen. If you're happy with the preview, click Update.
Alternatively, click Back to choose another module view.
Click Publish in the top-right corner of the screen to save the worksheet.