Use search, to carry out a system-wide search for matching models, pages, and apps within your tenant.
To search for an app, model, or a page:
Select Search in the top-right corner of the page to open the search dialog.


Type your search term. The smart search functionality provides live results of models, pages, and apps for you to select from.
Select Models, Pages or Apps to filter your results by category.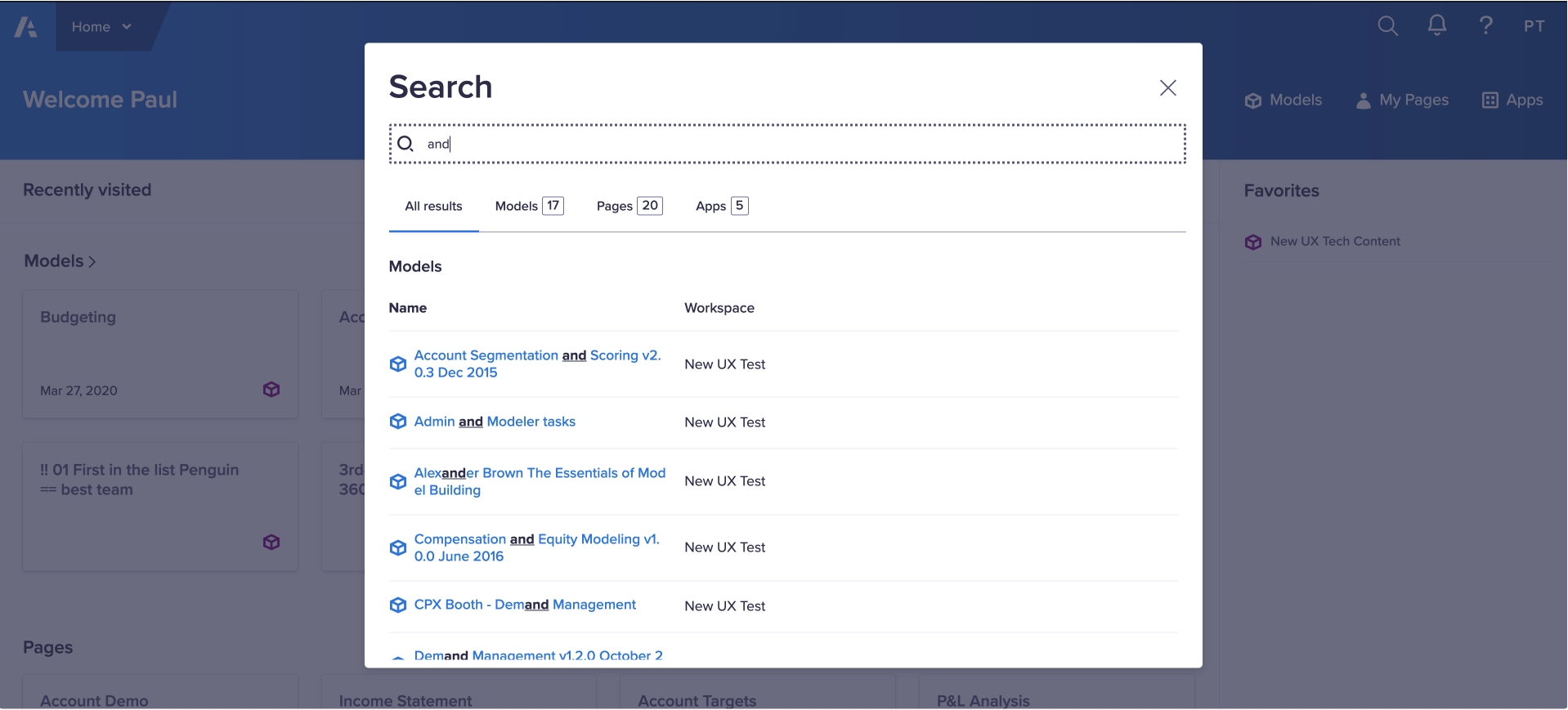 Once the search results are visible, you can navigate directly to the object by clicking on the search result.
If you cannot find the model, app, or page you want, then:
check that you have typed the search term correctly
type an alternative search term
You can also exit the Search dialog and use the banner navigation tabs at the top of the screen to browse apps and pages.
To exit the Search dialog, click the cross in the top-right corner of the dialog or click outside the dialog.