Dynamic narrative is available in text cards on report pages.
To add dynamic narrative to a text card:
Place the text cursor at an insertion point in a text card.
In the toolbar, select the plus icon .
Click a Context label, a Line item label, or a Line item value.
The text from the data displays with a faint background.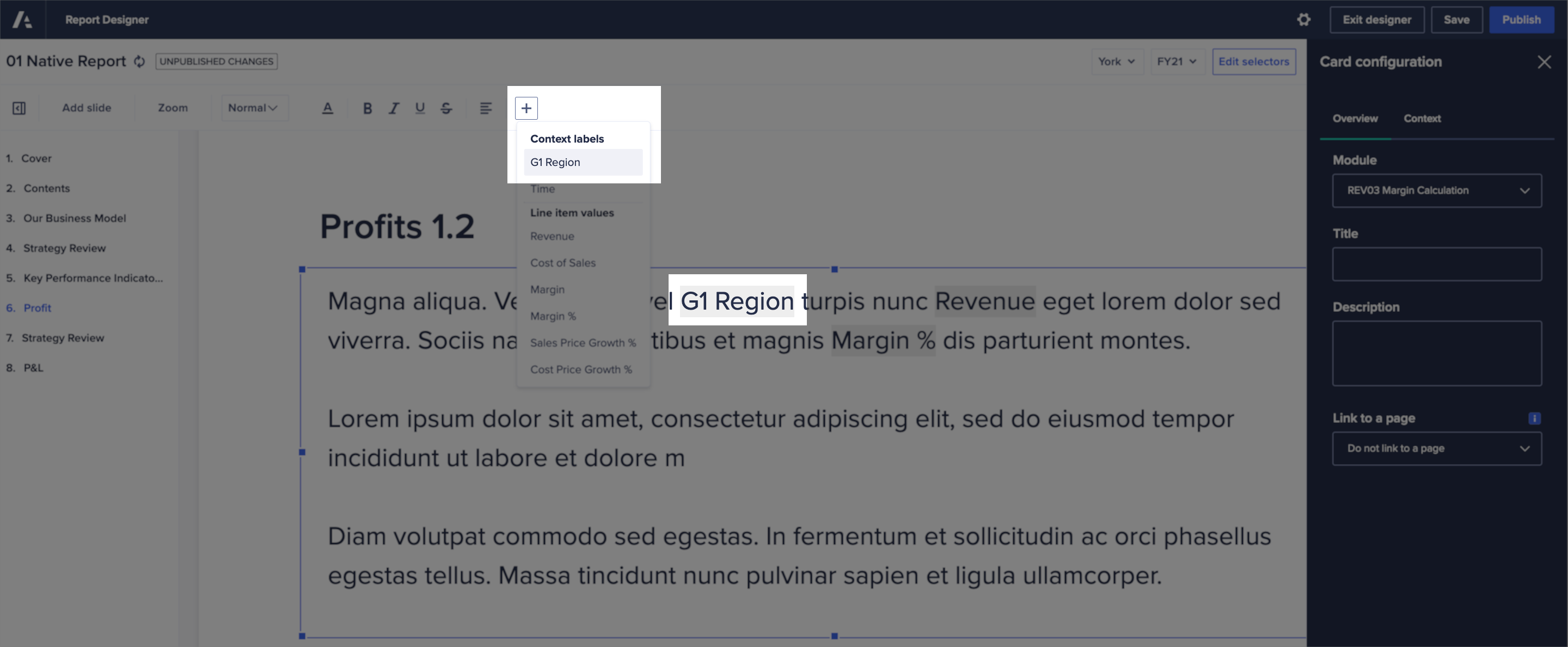 Optionally, add styles to the text.
When you're ready, Save or Publish the page.
The dynamic text displays as formatted values from the data.