Make sure:
The forecast model is ready so you can access the backtest results.
You have the import action to import the backtest results, into a forecast results module. You can compare them against the actuals there.
To import a backtest:
In Forecast models, select the model you want to import backtest results for.
The right pane displays with the status of the backtest.

Select Import a backtest.
In the name field, either use the name provided, or enter the same name you want to use for this model's forecast action.
Make sure you used this name in the forecast action column in your CSV file, so the import works.
Select a target workspace and model.
This can be the same workspace and model you made your forecast results module in.
Select an import action.
You can use the same import action you intend to use for your forecast results module.
Select Import.

The backtest imports, and the status displays in the right pane
The results import into your forecast results module
Now you can compare the actuals (provided by the data collection) against the forecasted values (generated by the forecast model) to check how well the forecast model performed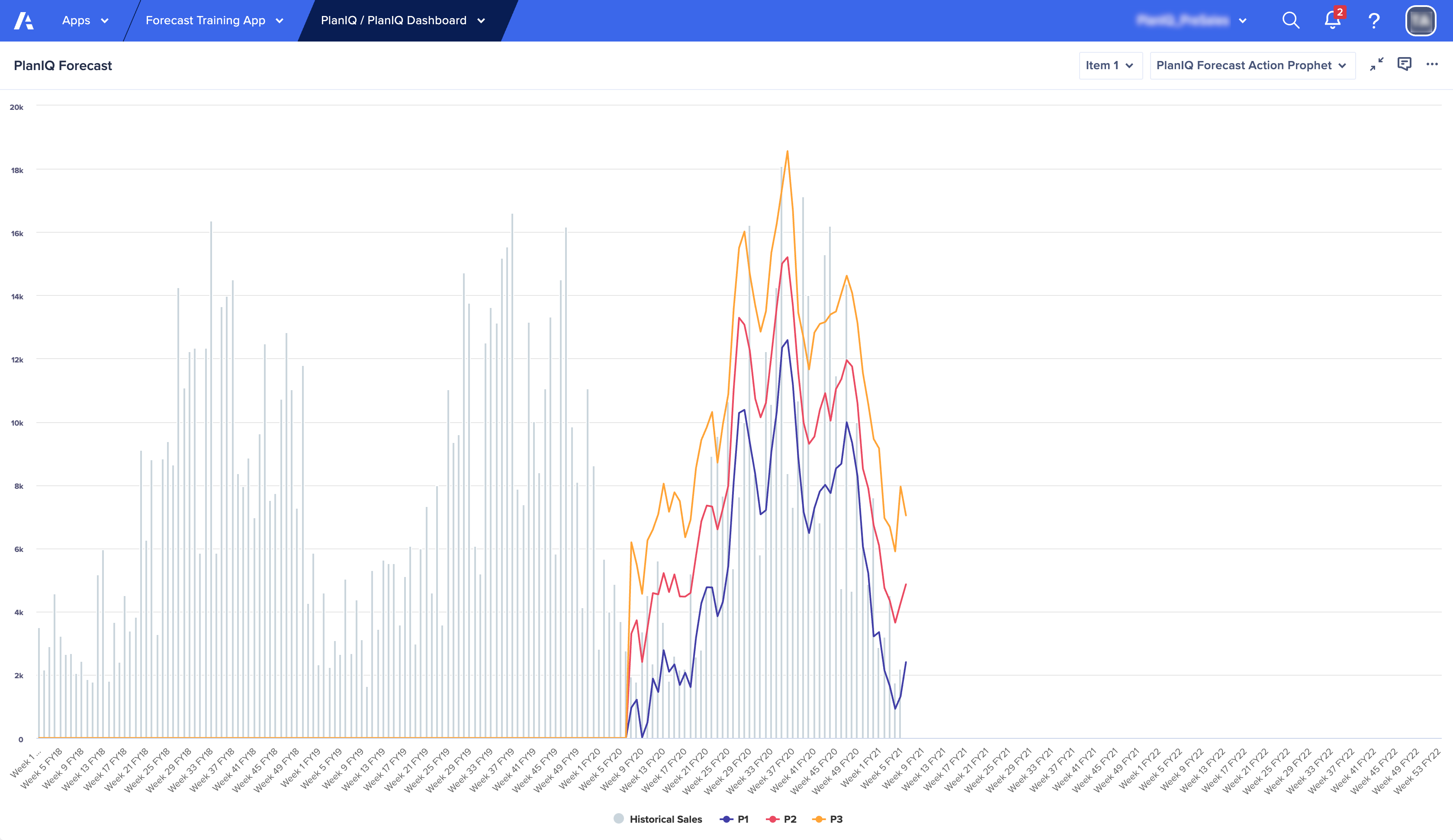 Find out how backtests help you check how well forecast models perform.