Functional areas are the categories you use to group together modules, dashboards, and views. You'll see them in Contents as headings, which you can expand and collapse.
Functional areas are crucial for keeping related information together. Without them, your modules and dashboards will display as one long list in the Contents panel.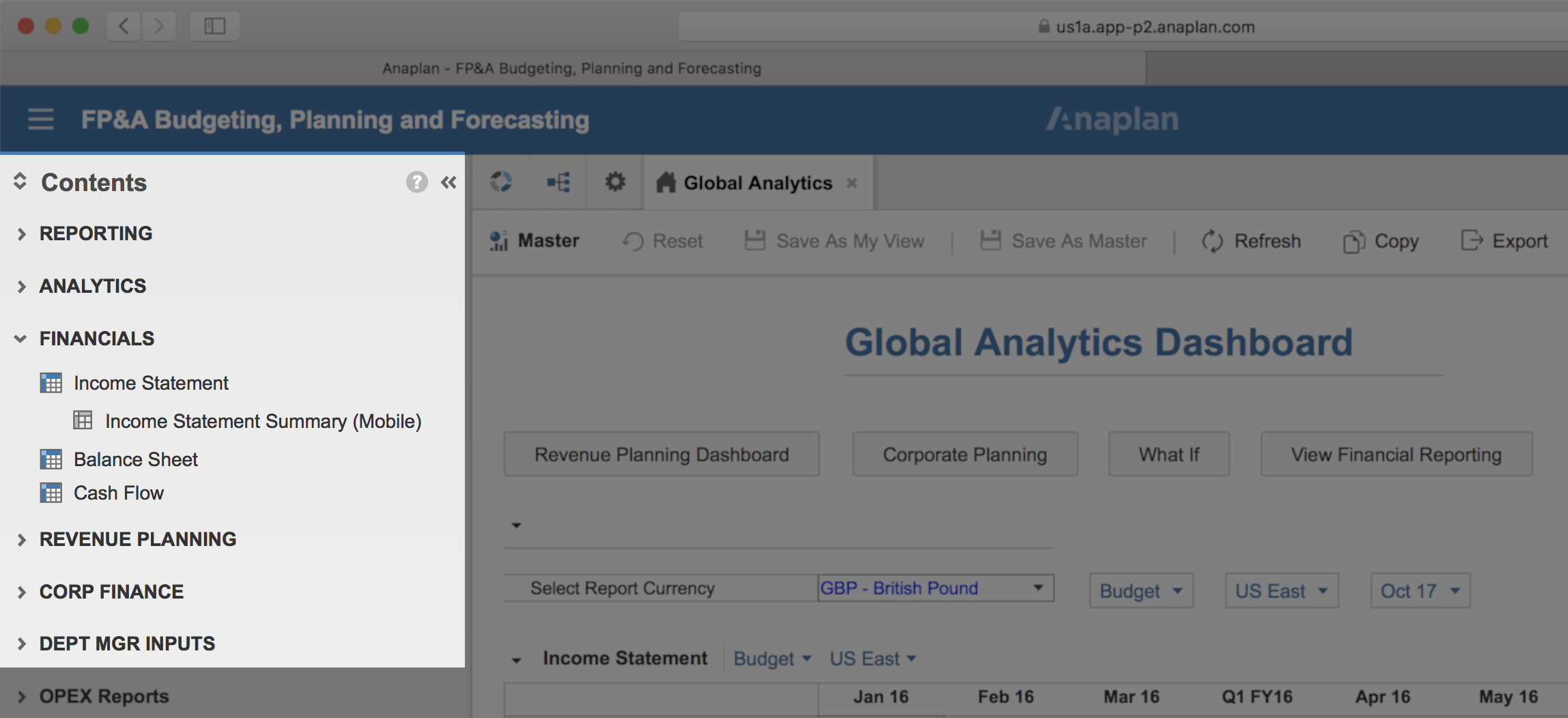 Expand all items in the Functional Area.

Collapse all items in the Functional Area.
Click on the Functional Area to open all modules and dashboards contained within it in separate tabs.
Manage Functional Areas
You can create, amend, and delete functional areas in Settings.
A 60-character limit is imposed on functional area names and a warning displays if you exceed that limit.
You can also select a Functional Area and click:
Open to open all the items in the functional area. Make sure your role has the correct access permissions.
Delete to remove it. If you delete a functional area, any contents will automatically display under Other, until you add them to another functional area.
Reorder to sort and move items so they're easier for you to locate and work with.
Create a Functional Area
Click Modules then select the Functional Areas tab.
To add a new functional area, click Insert.
Enter the names of the functional area(s) you want to add and click OK. You can also choose whether the new item(s) will go Before or After the selected item or at the Start or End of the list.
On the Functional Areas tab, from the Category list, choose a category for each module or dashboard.