When you select an element, its properties are displayed in the Properties panel of the Dashboard Designer.
Change a value to immediately see the results on the canvas. If you don't like the results, you can always revert the values (or click Reset on the dashboard toolbar).
To hide the Properties panel, click the close icon to the left of the Toolbar: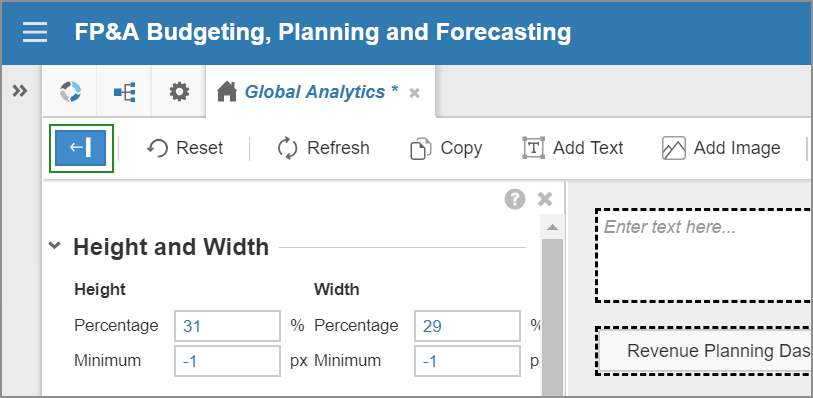 Properties
The Properties panel shows Height & Width options, Selection Options, Usability options, Quick Access Toolbar options, Menu Options, and Style Options for the selected element.
There are three ways to amend values in the Properties panel. You can:
Enter values directly into a field, such as Height and Width
Choose from a drop-down list
Select or clear a check box
All element properties are displayed by default. You can expand and collapse sections by clicking on the heading. If you save the dashboard sections collapsed, that's what you'll see the next time you open the dashboard.