Single Sign-on (SSO) is used by Enterprise customers to access both Anaplan and their company environment with the same login details.
When you log in for the first time, we'll ask you to consent to our Privacy Policy. To proceed, check the box and click Continue.
To log in with SSO:
Tap to open the app on your device.
Enter your Email address and tap Next.
If your email address is connected to an SSO workspace, you'll be given two options:
To log in as an SSO user, tap Use Single Sign-On.
This opens the Use Single Sign-On screen for your organization.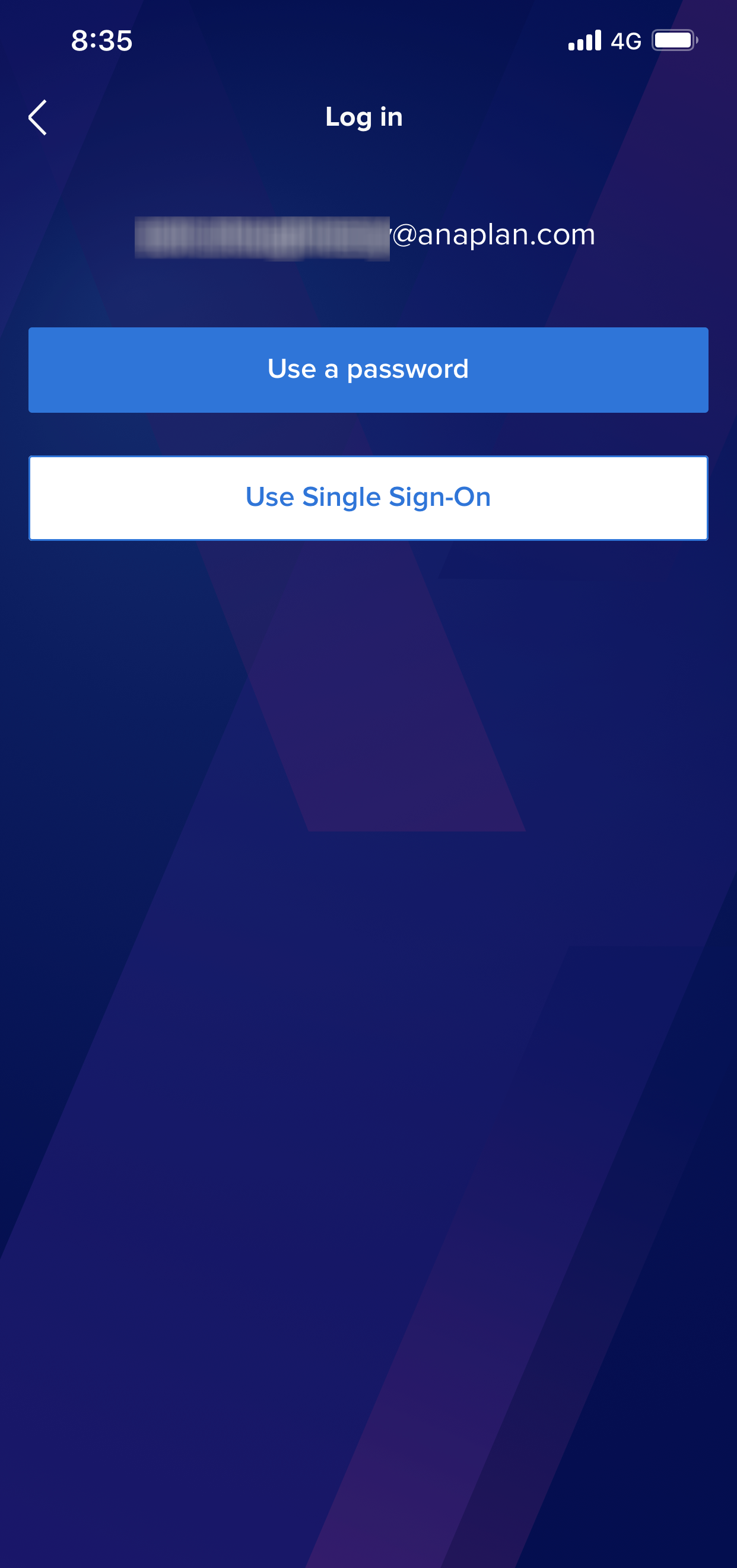 If you have multiple SSOs, select the SSO you want to use.
Enter your SSO username and password in the fields provided.
Tap Sign In.
This opens the Home page.
If this is the first time you've used SSO, no data displays here.
If you navigate away from the mobile app, you'll need to log in again upon return.
To create apps and pages, log in to the desktop version of the User Experience (UX). When you return to the mobile app, the apps and pages display when you refresh Recents or All Apps on the mobile home screen.