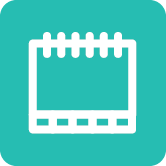 Returns cumulative sums across a week time range from a single numeric parameter as source then resets.
Syntax
WEEKTODATE(x)
where:
x

: Numeric line item or a numeric value that is an expression result, such as:

WEEKTODATE(x +1)

WEEKTODATE(MAX(a,b) + 27 * 6)
Format
| Input Format | Output Format |
| --- | --- |
| x: Line item | Number |
Arguments
The function uses the following arguments:
x

: Number: Numeric line item or property
Constraints
The function has the following constraints:
Time period granularity of source must be Day.
Cannot be used if Calendar Type is Weeks: General or Calendar Months/Quarters/Years.
Excel equivalent
Example
WEEKTODATE is used to show cumulative sales figures for each week period for the first two full-week periods of a Weeks: 4-4-5 timescale in 2014:
WEEKTODATE(Sales)        

Similar functions