Navigation
Both model builders and users can switch between models in different workspaces with just a few clicks. Using a navigation bar, you can move around your models with ease.

You can perform these tasks from the navigation bar:
Go to the Home page.
Switch between applications.
Change models.
Access Help resources.
Access your account, and log off.
New model settings bar
Model builders can quickly get to the model settings from a dedicated model settings bar. Previously you accessed model settings from the Model Settings tab on the toolbar.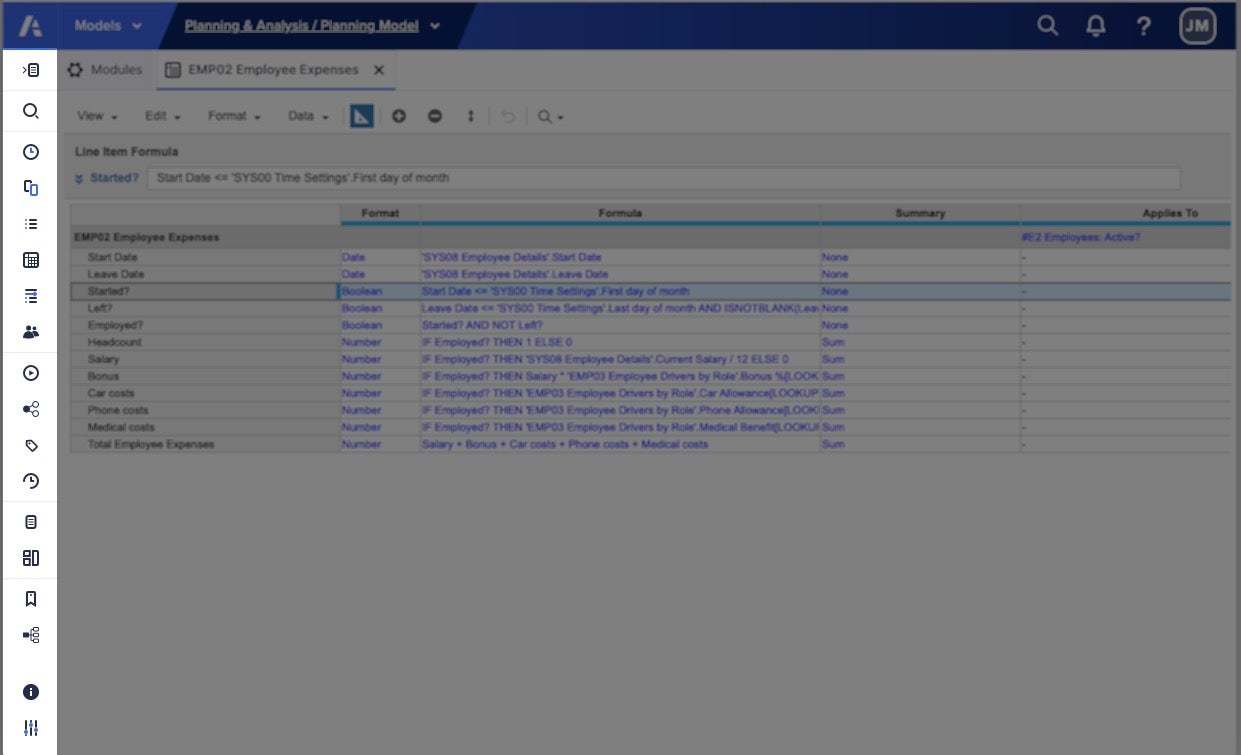 Find out more in Configure models.
Search and navigate
Search and navigation in your model is made simple with a keyboard shortcut. Use CTRL+SHIFT+F for Windows and CMD+SHIFT+F for Mac. You can also search in your model by selecting in the model settings bar. Type a search phrase to search for an object in the model. The search includes modules, dashboards, and lists.
Find out more in Search in models.
New formula editor
The new formula editor includes syntax highlighting to make it easier for you to build complex formulas. You can dock the editor vertically as well as horizontally by selecting or . You can also resize the editor by hovering your cursor over the top or the side of the editor, and dragging the blue line.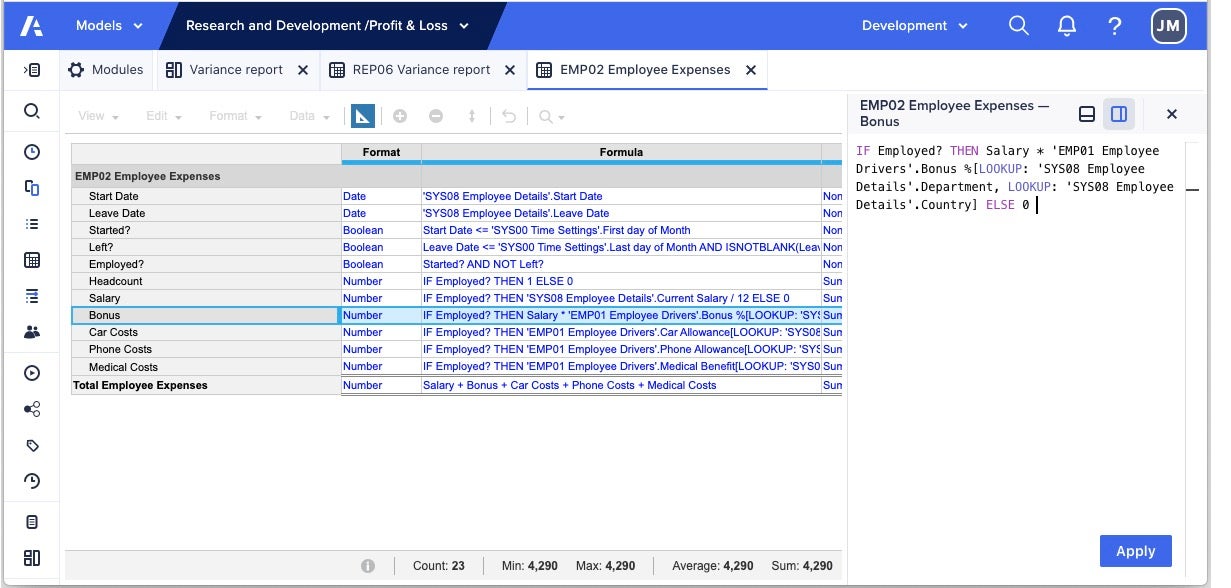 Find out more in Add formulas using the formula editor.
Lists open in tabs for easier modeling
You can open lists and line item subsets as individual tabs, in the same way as you open modules and dashboards, making modeling easier.
Link to objects in a model
You can copy the URL for modules, lists, dashboards, and other model objects and paste the URL into a browser to go directly to the object. You can embed the URL into a web page as a link. Or you could send the URL to a colleague and they can paste it into a browser, if they have the right permissions.
New look Contents
As well as a new look to Contents, individual saved views are highlighted when you select them. Previously, the whole group of views was selected.
Model size and cell count
You can see model size and cell count by hovering over in the model settings bar. Previously this was a toggle at the top of the Model Settings pane.
New way to access the Model Map
Open the Model Map by selecting instead of the tab at the top of the screen.