If you're an Administrator, you can use the Model Management dialog to perform a number of activities to create new models, modify existing models, or delete models.
Access the Model Management Dialog
To access the Model Management dialog box:
Select your initials and then click Manage Models.

If you have access to more than one workspace, the Select Workspace dialog box displays. Choose the workspace then click Manage Models.
The Model Management dialog has two tabs: Models and Manage Tasks.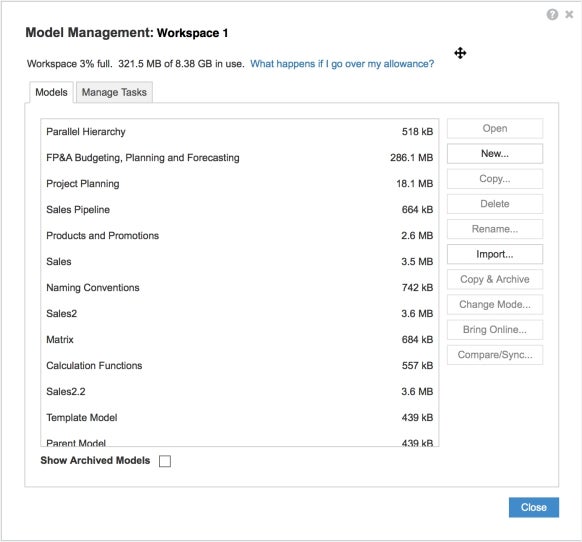 Models Tab
From the Models tab, you can:
Manage Tasks Tab
From the Manage Tasks tab, you can view the models in the workspace that are currently loaded into memory. You can select and close any loaded models.
If an import, export, or process is running in one of those models, then it will append after the model name and show the progress of the task. You can cancel the import, export, or process task.