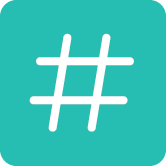 Returns the first of at least two arguments that is non-zero.
This function can be used to avoid a complex conditional:
FIRSTNONZERO(a, b, c)    
instead of
IF a <> 0 THEN a ELSE IF b <> 0 THEN b ELSE IF c <> 0 THEN c ELSE 0.
If any argument is NaN this will also be skipped, but Infinity and -Infinity are treated as non-zero values. These non-numeric values do not occur often, but can crop up as the result of certain calculations e.g. DIVIDE(1, 0), DIVIDE(0, 0), DIVIDE(-1, 0).
Syntax
FIRSTNONZERO(a, b, c) 
where:
a

: Number

b

: Number

c

: Number
Format
Input Format
Output Format

a, b, c

: Number
Number
Arguments
The function uses the following arguments:
a, b, c

: Number: Numeric

line item

, property, or expression
Constraints
The function has the following constraints:
Function only accepts numbers
Excel equivalent
Example
In the example shown, the first six rows hold the data for each month. The last row holds the formula
FIRSTNONZERO(a,b,c,d,e,f)
that shows the first non zero value each month.

Similar functions