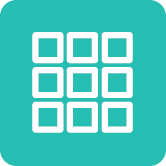 Converts text to uppercase.
Use the optional locale parameter, if you need to make the text comparison locale-sensitive.
For example,
UPPER (x, fr) 
makes the function sensitive to French-locale variations.
Syntax
UPPER(x, [y])
where:
x

: text

y

: (optional) locale
Format
Input Format
Output Format

x: Text

y: Locale

Text
Arguments
The function uses the following arguments:
x

: Text: Text-formatted line item, text constant, or general expression

y

: Text: Two character international locale code
Constraints
The function has no constraints.
Excel equivalent
Example
Line item myval = Sentence
Upper(myval) 
= SENTENCE
Similar functions