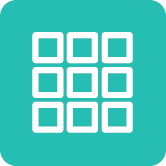 Converts a numeric value in a text field to a number format.
Syntax
VALUE(x)
where:
x

: numerical value in text-formatted field
Format
| Input Format | Output Format |
| --- | --- |
| x: Text | Number |
Arguments
The function uses the following arguments:
x

: text (value as numerals)
Constraints
The function has the following constraints:
Text-format numeric value must be digits not words.
No other formatting, such as

"$","£","%",

is accepted - full points are recognized.
Negative values

'-123'

are translated to a negative value

(-123)

.
Excel equivalent
Example
| Text-formatted cellmyval | Number-formatted cell |
| --- | --- |
| 1234 | VALUE(myval) = 1234 |
| 1,234 | VALUE(myval) = NaN |
| $1234 | VALUE(myval) = NaN |
| one | VALUE(myval) = NaN |
Similar functions