You can log in to your Anaplan mobile app with the same email address and password that you use for your Anaplan account.
When you log in for the first time, we'll ask you to consent to our Privacy Policy.
To proceed, check the box and click Continue.
To log in with your Anaplan credentials:
Tap to open the app on your device.
Enter your Email address.
Click Next.
Optionally, if Use a password displays, tap this button.
Enter your Password.
Tap the Show/Hide icon on the right to either display the characters in your password or to hide them.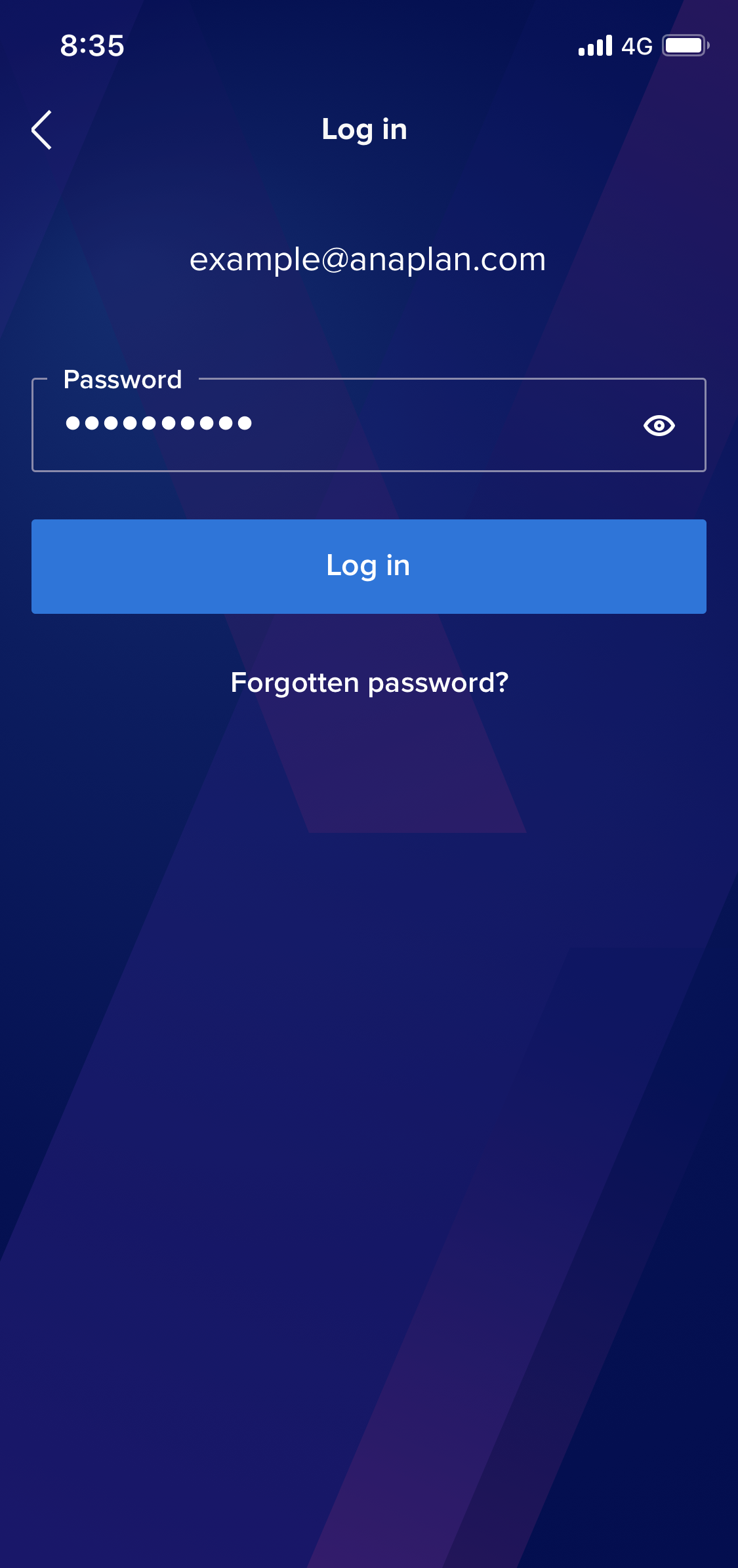 Tap Log in.
If you have forgotten your password or need to reset it, tap Forgotten password?
This takes you to a new page where you can request an email to reset your password.