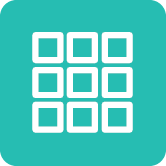 Converts a numeric value to text. This is used to convert content of a number-formatted cell, for use in a text field or a function that requires a text-formatted argument..
Syntax
TEXT(x)
where:
Format
| Input Format | Output Format |
| --- | --- |
| x: Number | Text |
Arguments
The function uses the following arguments:
x

: Number: Numeric line item, property, or expression.
Constraints
The function has no constraints.
Excel equivalent
Example
Used when the content of a numeric field needs to be used in a text only function.
Total Sales is a number-formatted cell containing the figure 12345.
Total Sales Text is a text-formatted cell containing the following formula:
TEXT(Total Sales)
12345 is displayed
Similar functions