Create a new read-only connection between Excel and an Anaplan module.
Import Anaplan data into Excel where you can perform your data analysis. A read-only connection protects Anaplan data from being overwritten by any data changes you make in Excel.
You must be signed into the Add-in.
Before you begin, select a starting cell in the Excel worksheet to import your Anaplan data.
To create a new read-only connection to a module:
Click New.
A drop-down list displays.

Click New Read-Only Connection.
The New Connection dialog displays.
Note: The number of the starting cell displays in the top right of the dialog. The data inserts here.
Complete the dialog entries: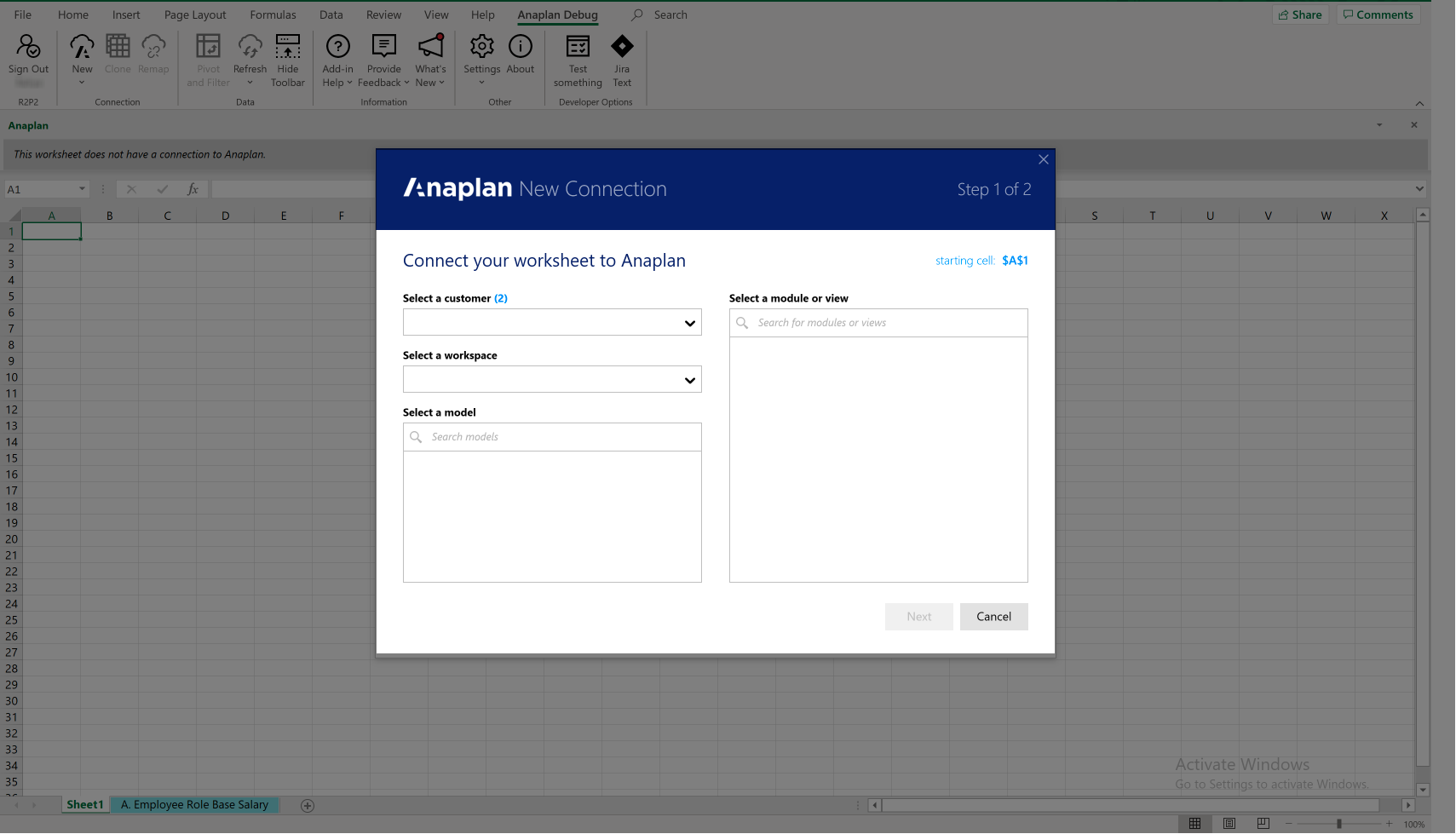 Use the dropdown to Select a customer.
Use the dropdown to Select a workspace.
Use the dropdown to Select a model.
Use the dropdown to Select a module or view.
Tip: Use the search fields to find a model, module or saved view.
Click Next.
The Pivot and Filter dialog displays. You can rearrange and filter the dimensions here.
Option 1: Toggle right the Multi-Sheet Connection button.
Option 2: Toggle right the Sync Sheets button.
Click Finish.
The Creating connection dialog displays, and Anaplan data is loaded into the Excel worksheet.
You can now view and analyze the data in Excel.
Related link: