To show cell history:
Select a cell or a range of consecutive cells.
Right-click to display the worksheet context menu.
Hover your cursor over Show history.
A selection of time ranges displays.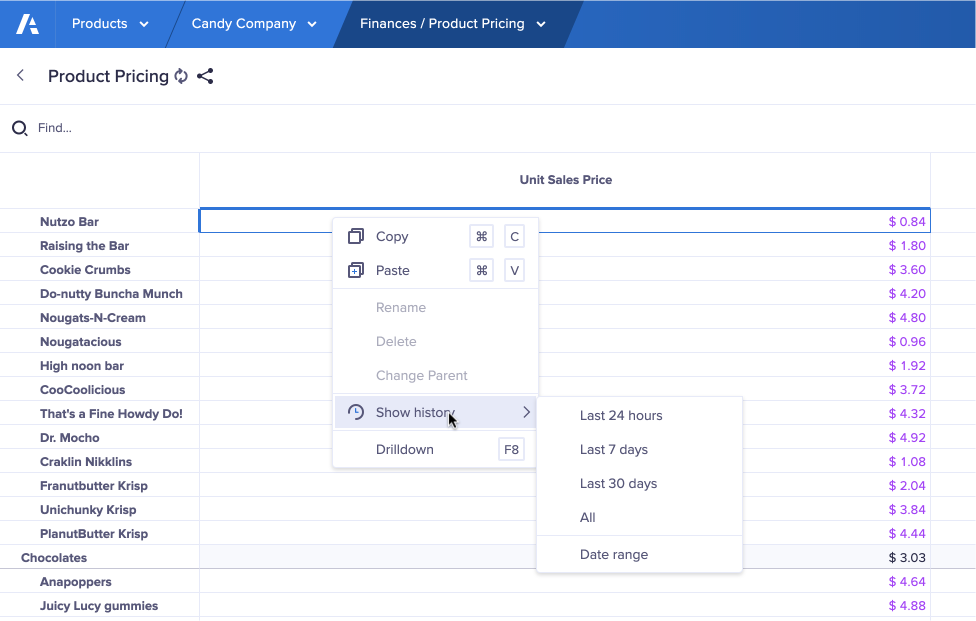 Choose the time range of data changes you want to view.
Optionally, choose Date Range, select a From and To date, and then click Confirm.
The Cell history dialog displays, with details of any data changes made to the cell or cells over your selected time range.