Use a grid card to display data from a module in a grid.
This is useful for highlighting any important numerical data which you want end users to consume.
To add a grid card:
Open the board in designer mode.
In the Add card section of the side panel, double-click the Grid tile, or drag it onto the board.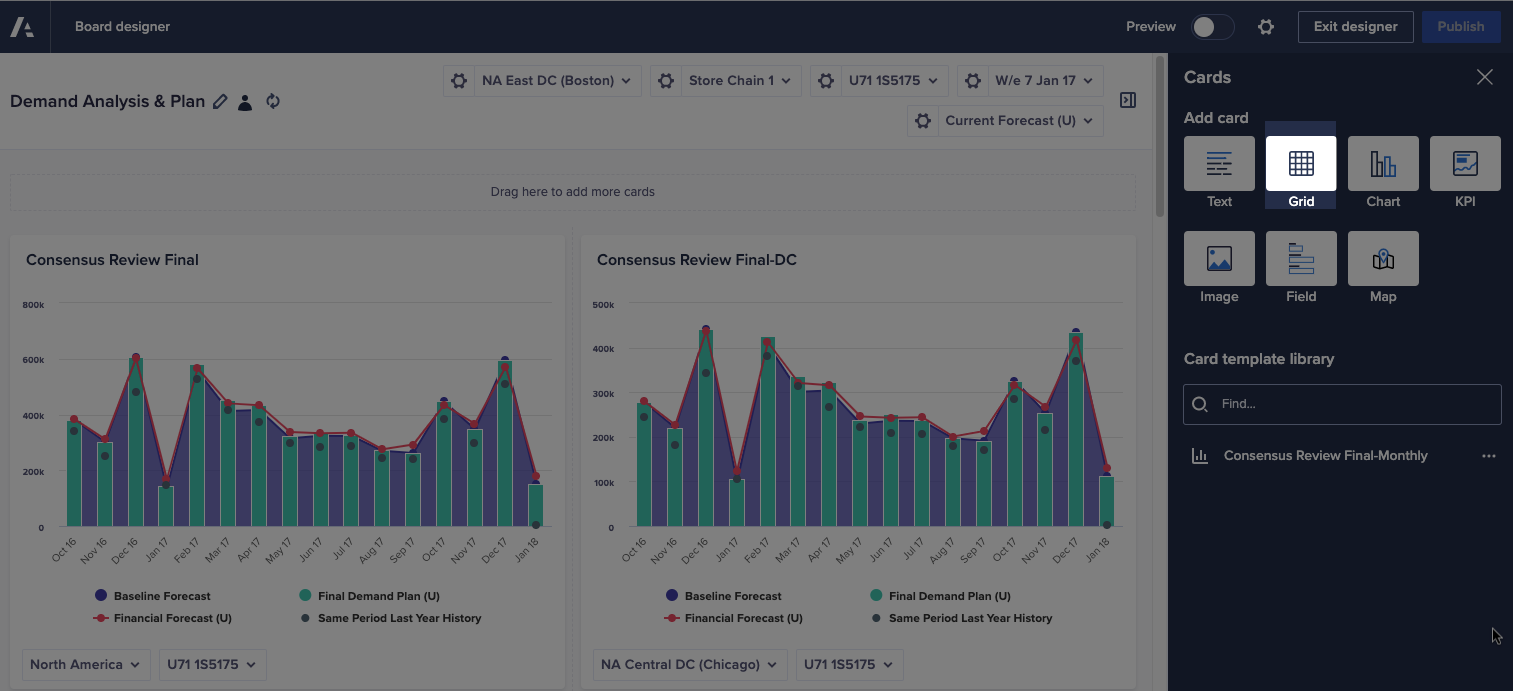 The card displays, full width, beneath the board.
Click Configure grid on the grid card.
The Card configuration panel displays.
In the Overview tab, click on View designer.
Select the view containing the source data for your grid, then press Update.
The grid displays in the Additional insights panel.
Optionally:

On the Overview tab, enter a title in the Title field.
A default title generates from the name of the view, but you can overwrite it.
Enter a description of the card in the Description field.
The text you enter displays when you hover your cursor pointer over the information icon (i) on the published card.
Link the grid card's title to a page from the Link to a page dropdown menu.
When the page is published, the title is hyperlinked to the page you select.
On the Grid tab, toggle Allow editing to enable or disable edit functions.
If the data source for the grid card is a view, then on the Grid tab you can toggle right on Users can pivot data to allow users to pivot their own display of the grid card. If you create a new grid, the end-user pivot is enabled by default.
On the Context tab, Configure context selectors.

Click Publish to save the grid card to the board.