Take care when using Delete and consider the implications of what you're about to do. For example, in Grid view when you select items to delete, Anaplan will delete all data associated with that line item from the model. Selecting line items from lists in Blueprint needs particular care as anything you delete here could impact the entire model.
There are many locations in Anaplan where can delete data in your model. Clicking Delete will display a dialog.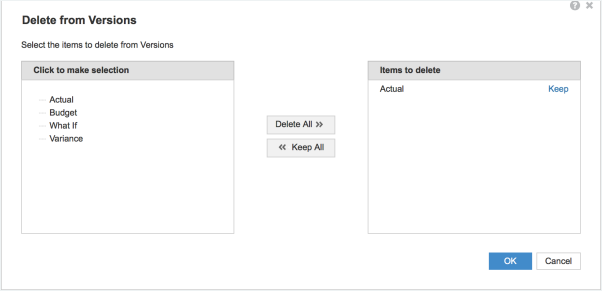 Click a single item to move it to the Items to delete panel. (Click Keep to move back.)
Click Delete All to move all items to the Items to delete panel. (Click Keep or Keep All to move back.)
Click OK to proceed with the deletion.
Bulk Delete from a List
Deleting from a list has two extra options: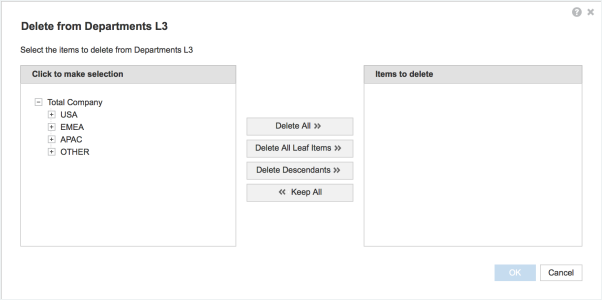 Delete All Leaf Items - selects all of the lowest level items for delete.
Delete Descendants - selects children of current item selected for delete.