You can sort the data on any worksheet grids or full-screen grid cards.
When sorted, your data displays in ascending or descending order by column.
Use this option to view high- or low-performance trends.
To sort a grid:
Long-press the column you want to sort.
A popup displays with three options: Unsorted, Ascending, and Descending.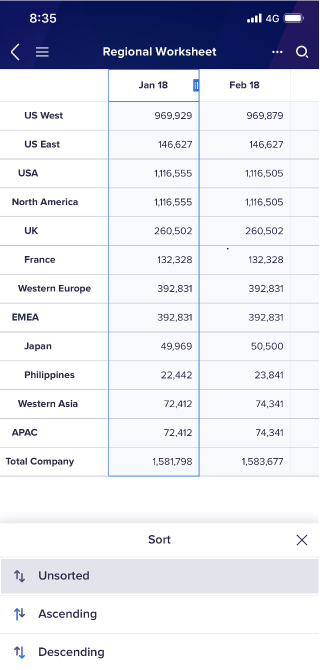 Tap the option you wish to apply.
The column updates as per your selection.