On a worksheet or board, you can enter text into the cells of a grid, if data entry has been enabled.
To enter text into a cell:
Double-tap on the cell you want to update.
This opens the cell in edit mode.
You can also tap the cell to select it, and tap either the cell preview or the pencil icon to open edit mode.
To deselect the cell, tap the close icon (X).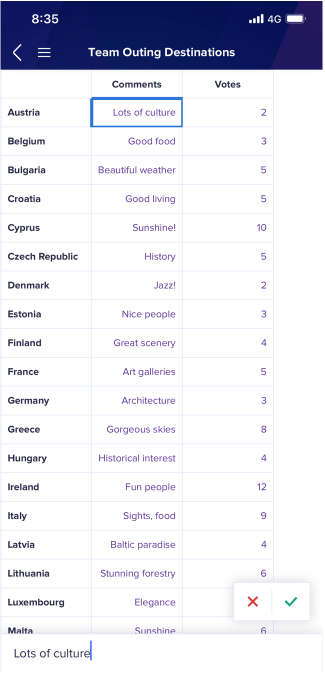 Enter the text you want to add.
Tap the green tick to confirm your selection.
The cell updates with the newly-added text.