Sync Sheets synchronize the dimensions of a Multi-Sheet Connection to the dimensions in the connected Anaplan model.
To use Sync Sheets:
Create a Multi-Sheet Connection.
To enable the Sync Sheets toggle, in the Pivot and Filter dialog:
Click the filter icon in each dimension within Pages.
The drop-down lists display.
Select all items in each dropdown.
The Sync Sheets toggle is enabled.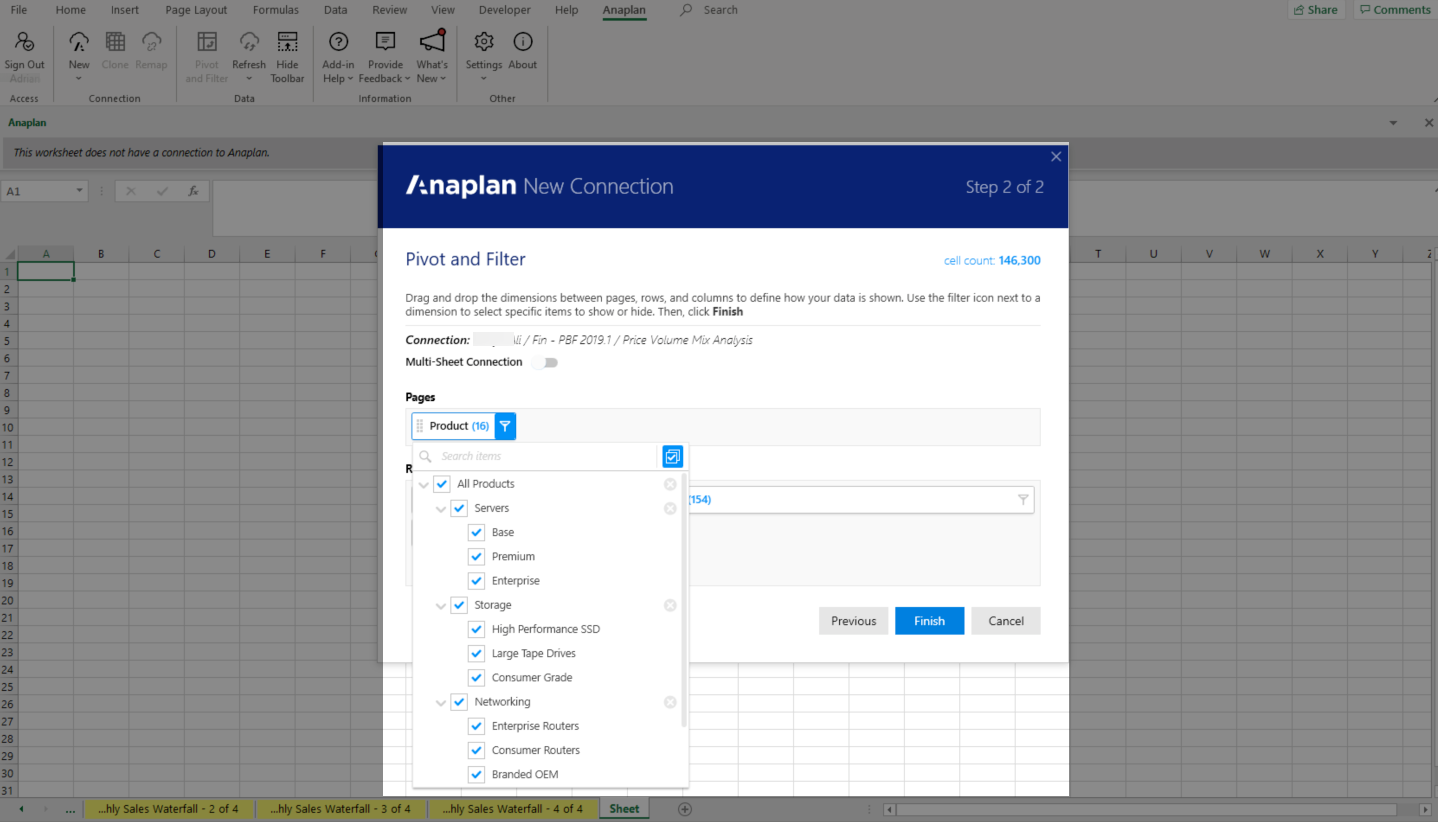 Toggle right the Sync Sheets button.
Click Finish.
Your Multi-Sheet Connection synchronizes with the dimensions that are context selectors in the Anaplan model. These are Pages in the Excel Add-in connection.
This means:

Each worksheet displays the data for each combination of page dimensions.
When you refresh your connection, changes made in Anaplan to the list or line items, display in Excel.
This includes if a new dimension, line item, or more list items have been added or removed from the Anaplan model.

Option: Make changes in Anaplan, to the dimensions that are Pages in Excel.
To view these changes in Excel, refresh your connection.
As you use Sync Sheets, these changes display in Excel.