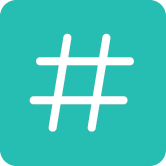 Returns the natural logarithm of a number, based on the constant e. Natural logarithms are frequently used to calculate the rate of growth.
This function is the inverse of the EXP function, which raises e to the nth power.
Syntax
LN(x) 
where:
x

: Number to return the natural logarithm for
Format
| Input Format | Output Format |
| --- | --- |
| x: Number | Number |
Arguments
The function uses the following arguments:
x

: Number: Numeric

line item

, property, or expression
Constraints
The function has the following constraints:
LN can only be used with positive numbers
Excel equivalent
Example
In the example below, the line item LN natural log e shows the result of the formula:
LN(x)

Note:
Negative numbers display as
NaN
. You can use the
ABS
function to remove the negative value to return a numerical result, as shown below.
LN(ABS(x))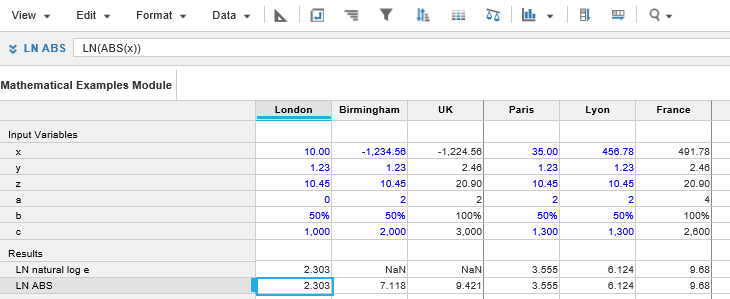 Similar functions