Use Reorder to sort and organize elements of your model. It's available to workspace administrators with access to the Model Settings tab.
In versions, actions, modules, dashboards, general lists, or line item subsets, on the toolbar, click Reorder.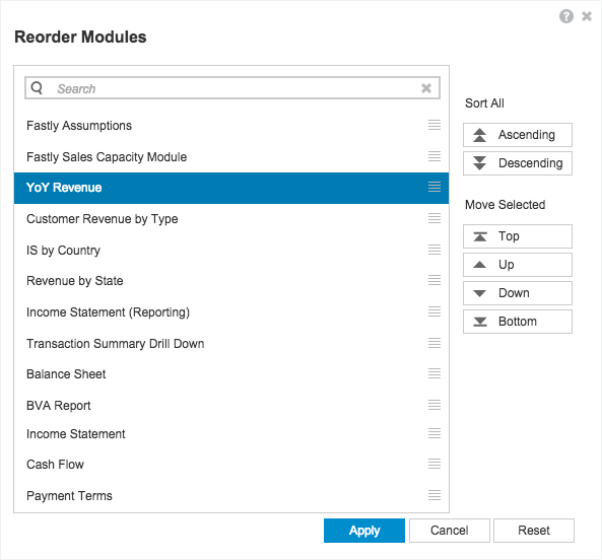 You can:
​ sort the entire list by Ascending or Descending order. If items begin with a letter of the alphabet, the list will be sorted alphabetically. If numbers are used at the beginning of item names, they will be sorted numerically.
drag-and-drop highlighted items to where you want them in the list. Use the handle to drag the item up or down the list.
manually select one or more items and then, using the icons in the Move Selected option, you can move them Up or Down, Top, or Bottom.
When you're happy with the order of the items, click Apply to save the changes. If you change your mind, click Reset.