If your app contains a lot of content, and you need to find some information quickly, you can use categories to organize thematically-similar pages for easy retrieval.
Use categories to keep related datasets in one place where they can be easily located.
Page builders can use categories on the App contents screen to organize pages — this is particularly useful if you have lots of pages in an app. For example, you might have a Sales category, and a Finance category.
Any pages without a category are listed under Uncategorized.
The menu on the left of the screen provides easy access to categories. You can drag them to reorder.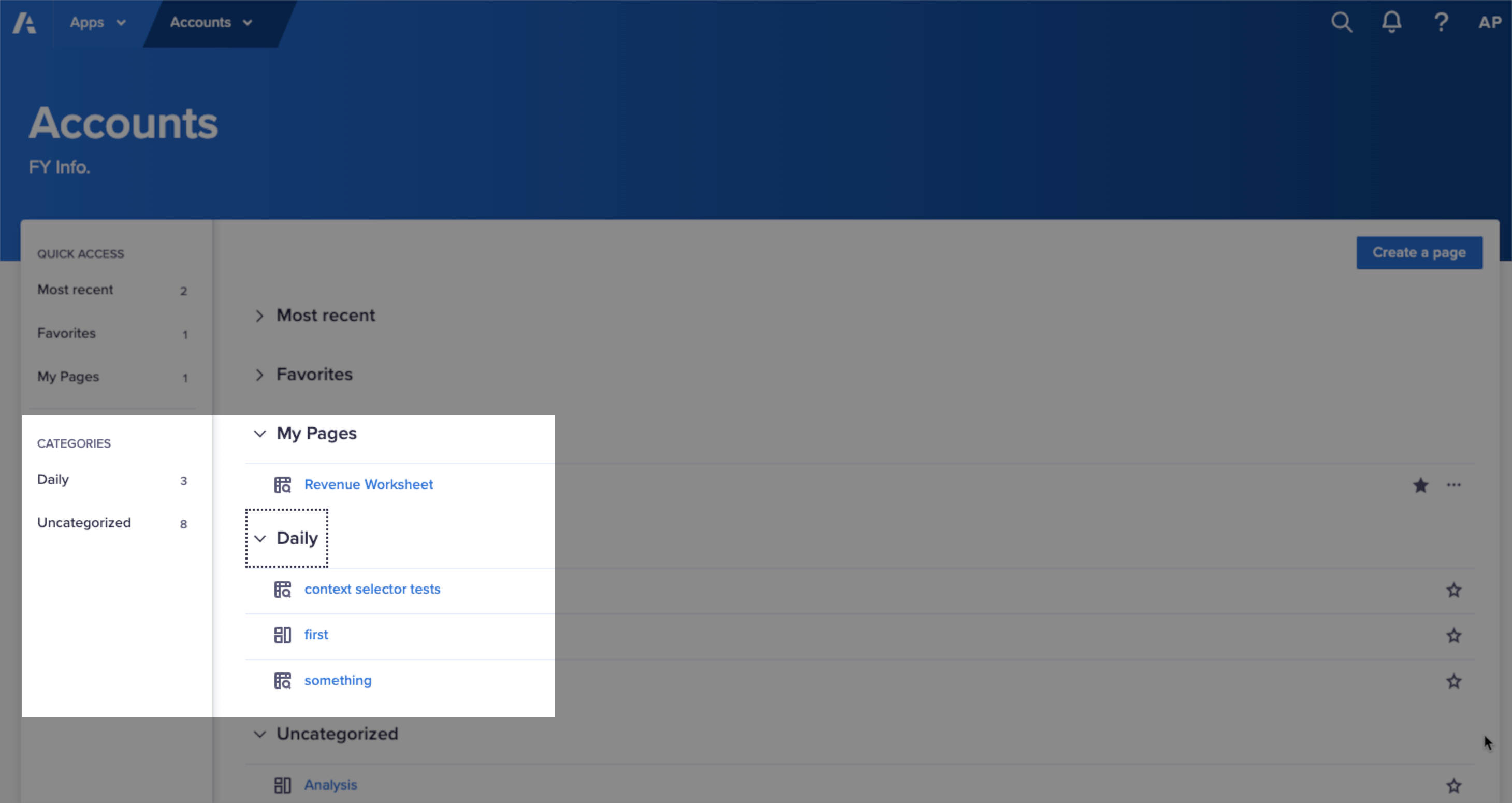 Select the chevron to expand a category and show the pages within. You can drag a page to reorder pages in the category, or drag to move it to another category.