When you design a page, you can use preview to see what the page will look like before you publish it.
You can enter preview from designer mode for new pages, unpublished pages, and published pages that you want to update.
In preview, the right-hand panel that's visible in designer mode disappears.
Preview enables you to test your page to see if it works as you want it to. You can:
Enter data
Click hyperlinks
Click buttons on action cards.
If you click a link, or a button that links to another page, the page opens in a new tab. If you click a link to a draft page, the page opens in designer mode in a new tab.
If you change filters in preview mode, you'll see those changes in designer mode. If you want to apply grid filters for all users, change the filters in the view designer in designer mode.
You can save your page as a draft to retain your changes before you publish.
If you have a Professional or Enterprise subscription, you can use Application Lifecycle Management features to switch between models in preview.
Say you design a board to visualize product forecasting for shoes. You add a text card, a grid, a product image, and a chart for demand versus forecast. In designer mode, you need to scroll down to see the chart.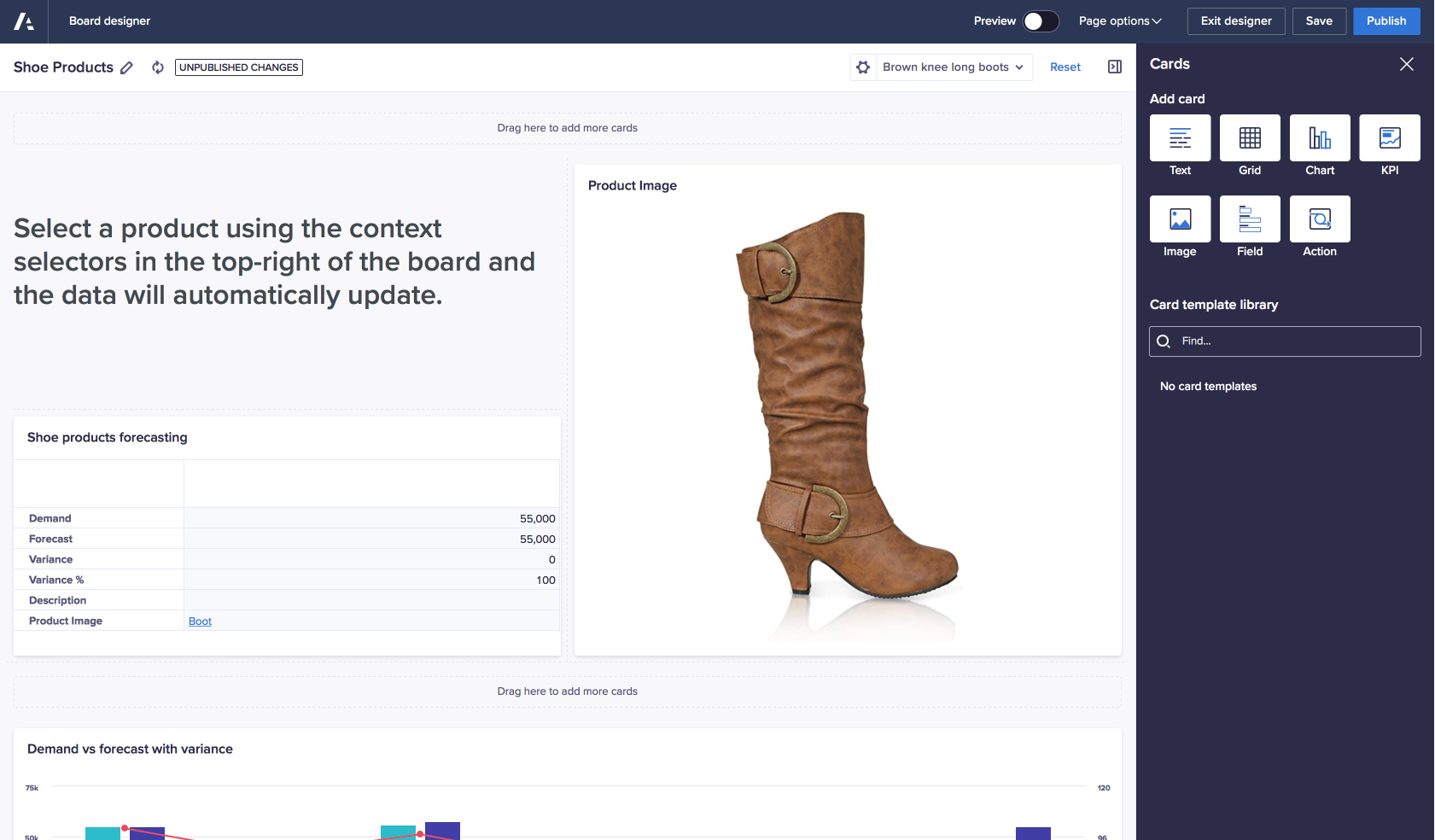 However, when you preview the page, the Cards panel and Drag here to add more cards fields do not display. The chart moves up and displays comfortably alongside your other cards.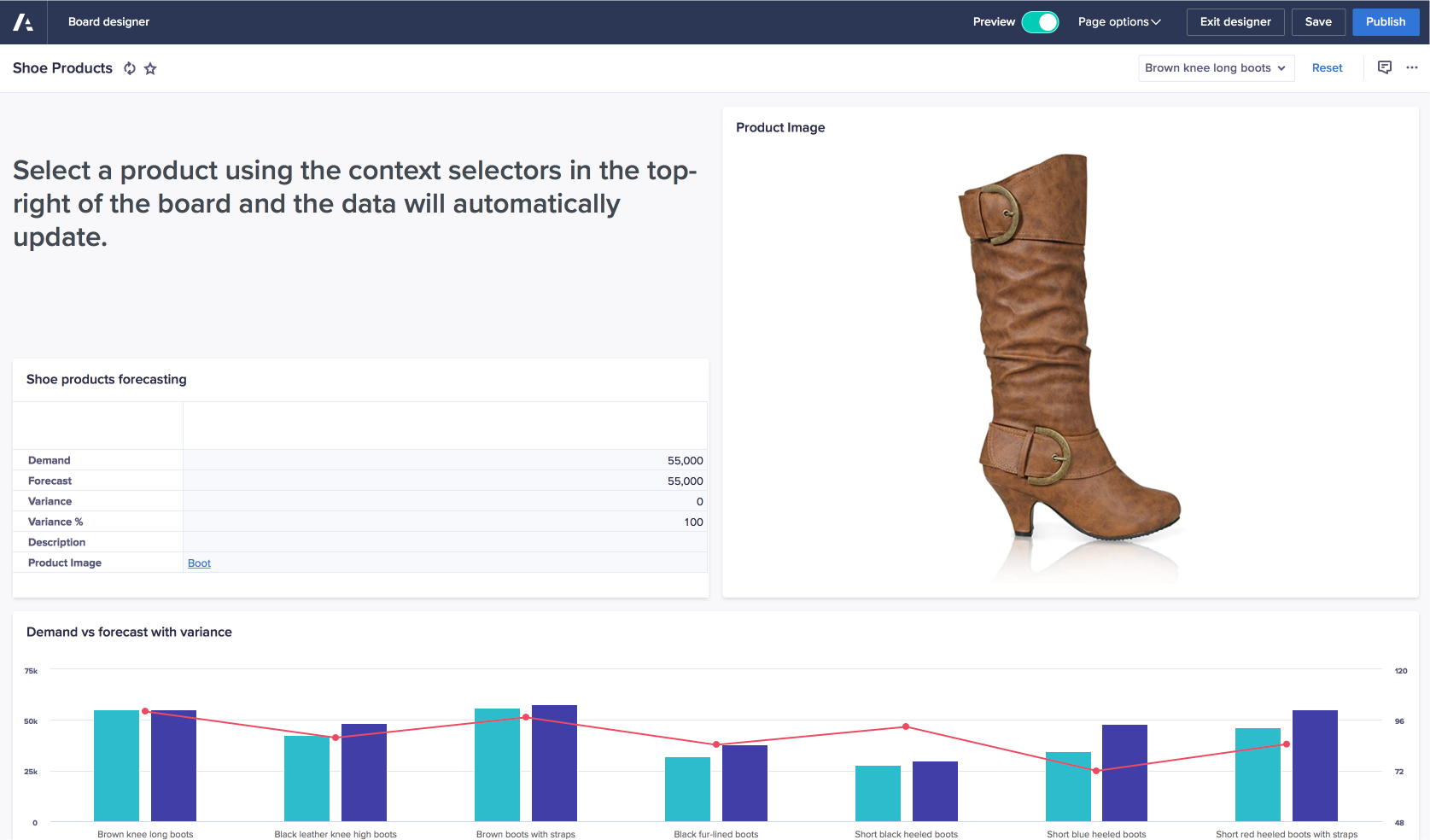 To preview your design, locate the toggle Preview in the top right of the toolbar and toggle to the right.
Your page displays in preview.
When you want to return to designer mode, toggle Preview to the left.
Your page displays in designer mode.