Prerequisites:
You need to have a model-level explainability module and import action.
Amazon Ensemble must be the algorithm of the forecast model.
To import Amazon Ensemble explainability:
Choose the model with Amazon Ensemble as the algorithm from the list of forecast models.
Select 'Import explainability' from the right panel.
Below is an example of the menu choices.
From the Import explainability dropdowns:

Select the Target workspace.
Select the Model.

Enter the Explainability import action to list.
Select Import.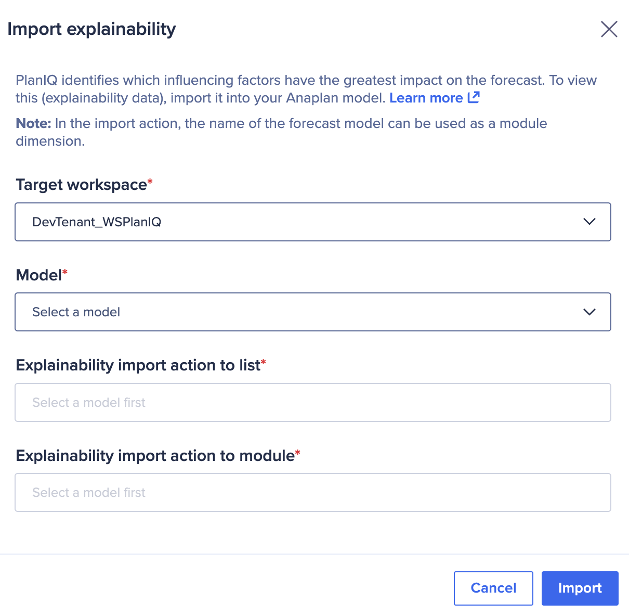 When the import run completes, you can view the explainability in the right panel.