Use the Share this page icon to quickly copy the link for your page. This can be useful when you want to share the latest view of your data with others.
To copy the link for a page:
Open the board or worksheet you want to copy the link for.
Click the Share this page icon in the top-left of the screen.
A dialog named after your page displays.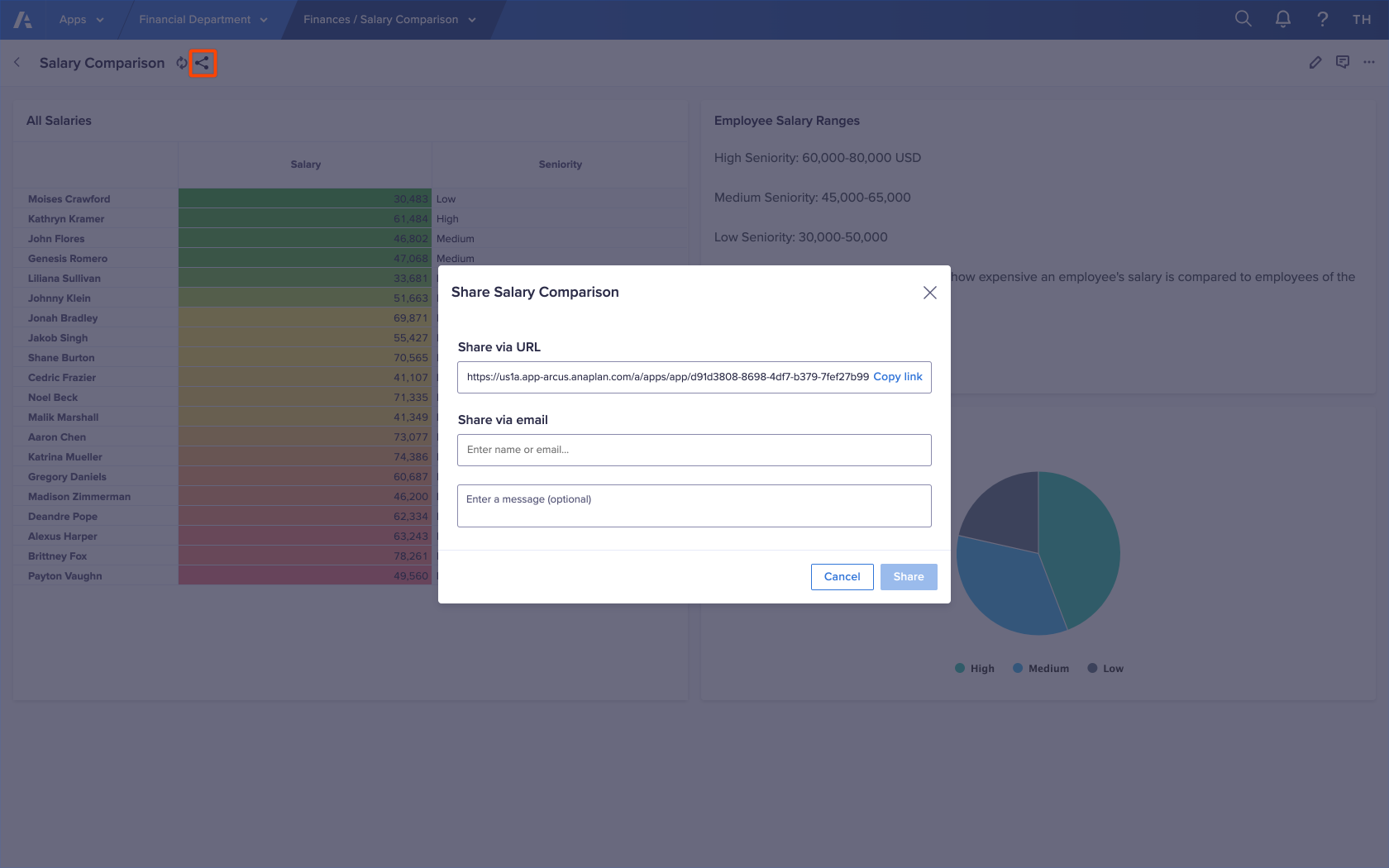 Click Copy link to copy the link to the current page to your operating system's clipboard.
You can also copy the link manually using a keyboard shortcut or by right-clicking.
Click Cancel to close the dialog.
You can now share the link with others by pasting it from your clipboard.