To add an authentication setting:
Click the arrow below the Sign in icon.
A drop-down list displays.
Click Authentication Settings.
The Authentication Settings dialog displays.
In the Authentication Settings dialog, click the add icon (+) at the bottom of the Environments panel.
A new environment displays in the panel. New environments you add are named Default (1), Default (2), and so on.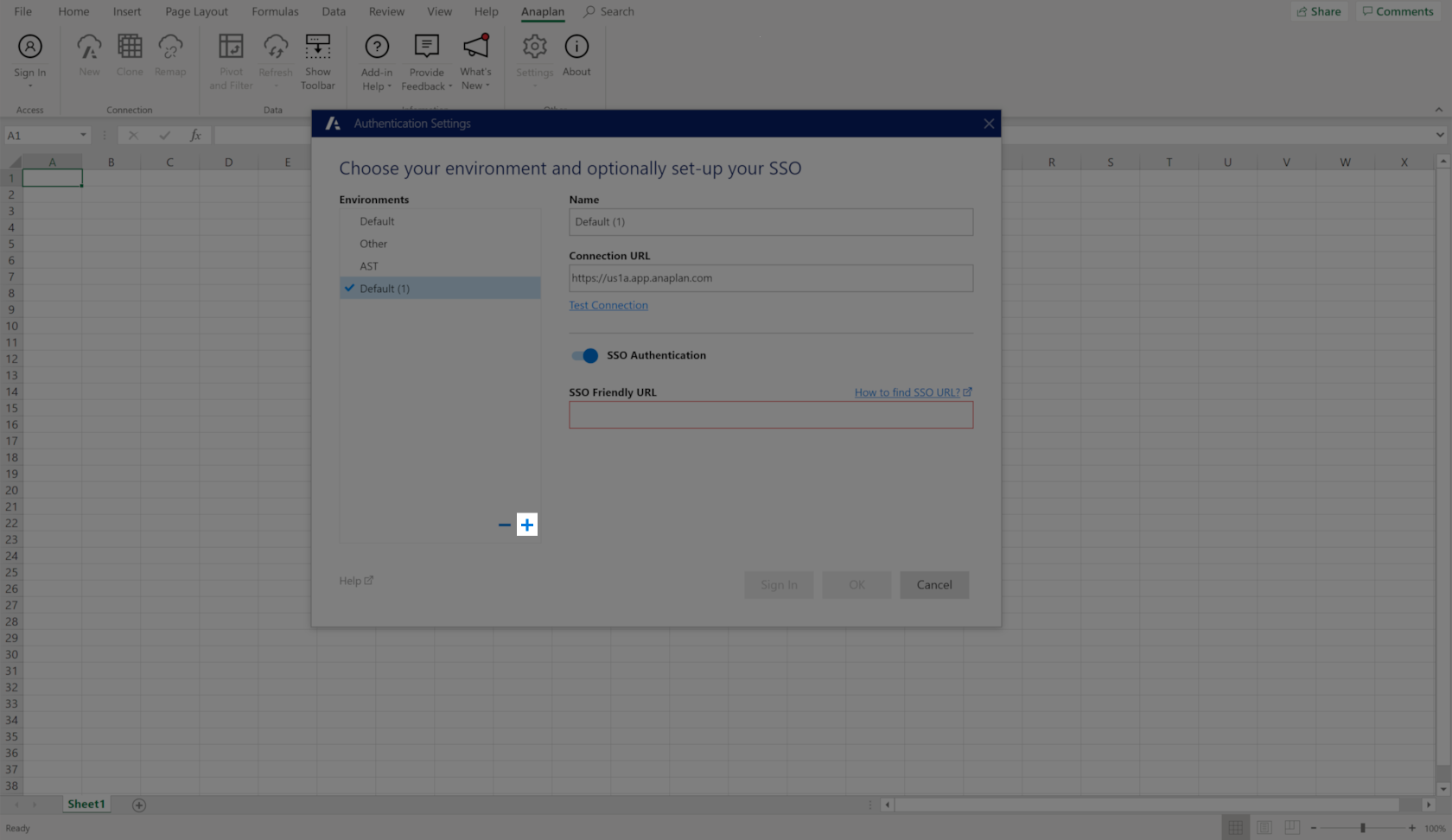 If you want you can overwrite Default (1) in the Name field to change the name of the authentication setting.
Enter the connection URL for the environment.
To check the connection URL is valid, click Test Connection.
If it's a valid connection, a green checkmark displays. If it's invalid, a red cross displays.
To enable single sign-on (SSO), toggle right SSO Authentication and enter your SSO-friendly URL in the SSO-Friendly URL field.
After you sign in with SSO for the first time, the Excel Add-in adds ?svcId=auth to the URL. Do not remove this, as it's required for technical reasons.
Choose one of the following options:

Click Sign In to sign in.
Click OK to save the authentication settings and not sign in.
Click Cancel to close the dialog and not save any changes.
Related links: