Find the right connection URL to insert in your authentication settings.
To find the correct Connection URL:
Log in to Anaplan via Home.
Navigate to your intended model or environment you want to connect with the Excel Add-in.
Copy the web address URL from the browser address bar.
In Authentication Settings, select your authentication and paste the web address URL into the Connection URL field.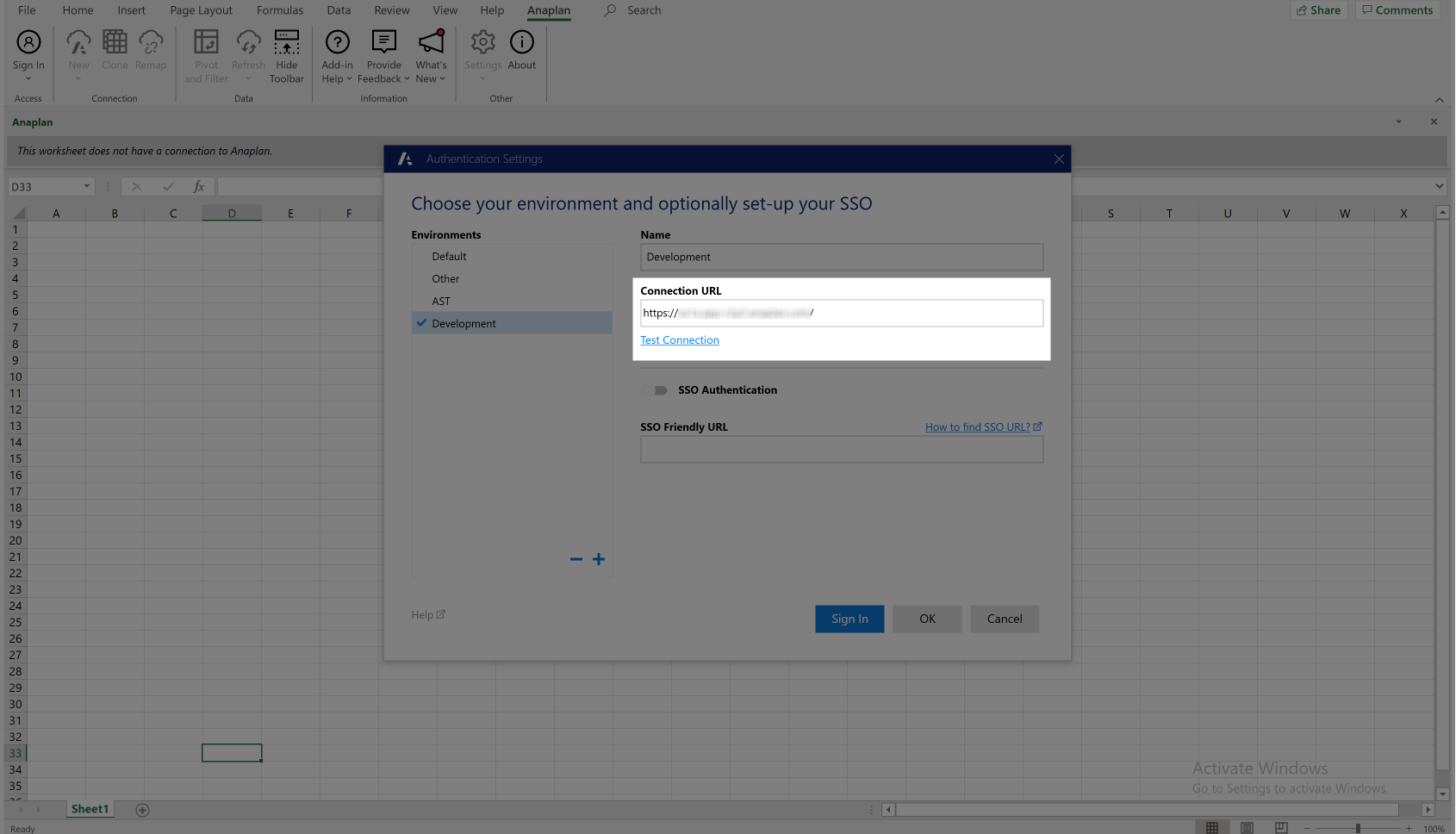 Related link: