To refresh your dataset:
Select Add Data Source (top left of dialog).
Select from the Data Source Type and Data Source Information dropdowns.
Select Apply.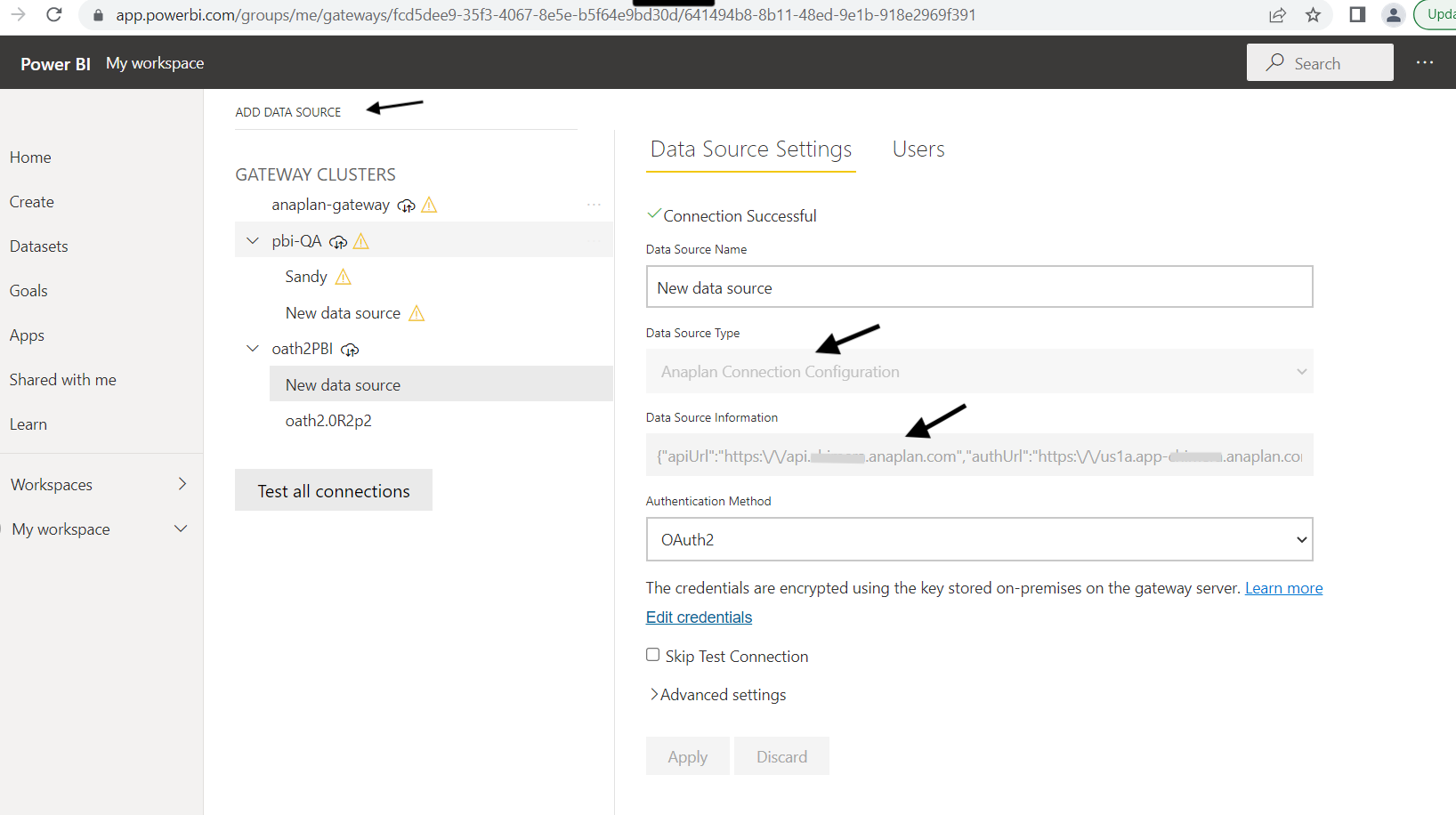 This image displays an example dataset entitled New data source.
From the Anaplan dialog:
Select OAuth2 from the Authentication method dropdown.
Select Sign in.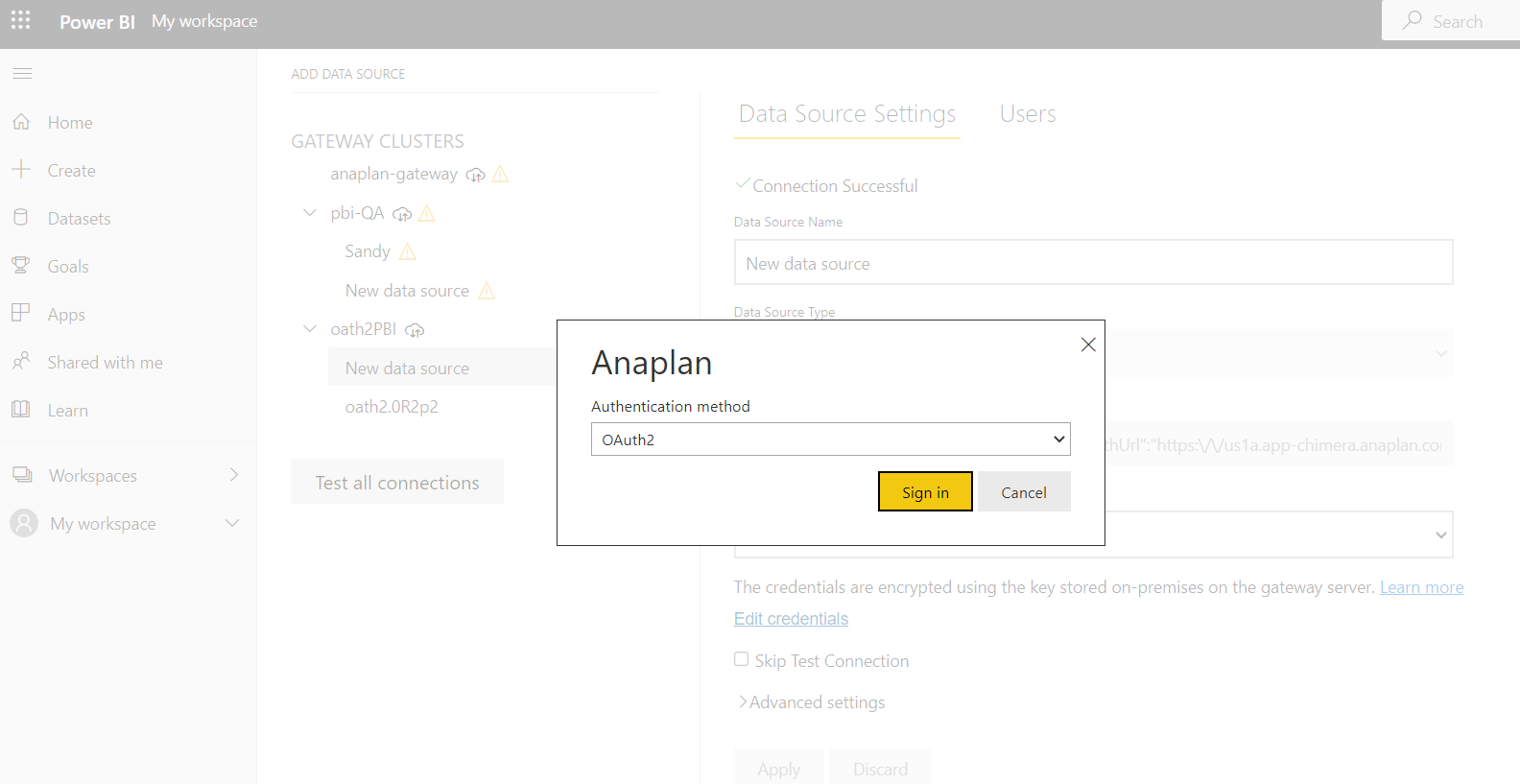 Once you've created a scheduled refresh within the PowerBI Service (Cloud):
If your scheduled refresh frequency is more than 15 days, you must re-enter your login credentials before the end of the 15th day. If you don't, you need to authenticate anew.
We recommend a refresh frequency that is less than every 15 days.
Apart from data refreshes, you need to re-enter your login credentials every 90 days.