Workbooks created in, or converted to be compatible with, Series 4 of the add-in are not backward compatible with Series 3.
If you convert a workbook to be compatible with Series 4, you can choose to save a back-up of the original workbook. You can use the back-up with the version of the Add-in it was converted from.
To convert a workbook:
Open a workbook created in Series 3 of the Excel Add-in.
Select Workbook Conversion.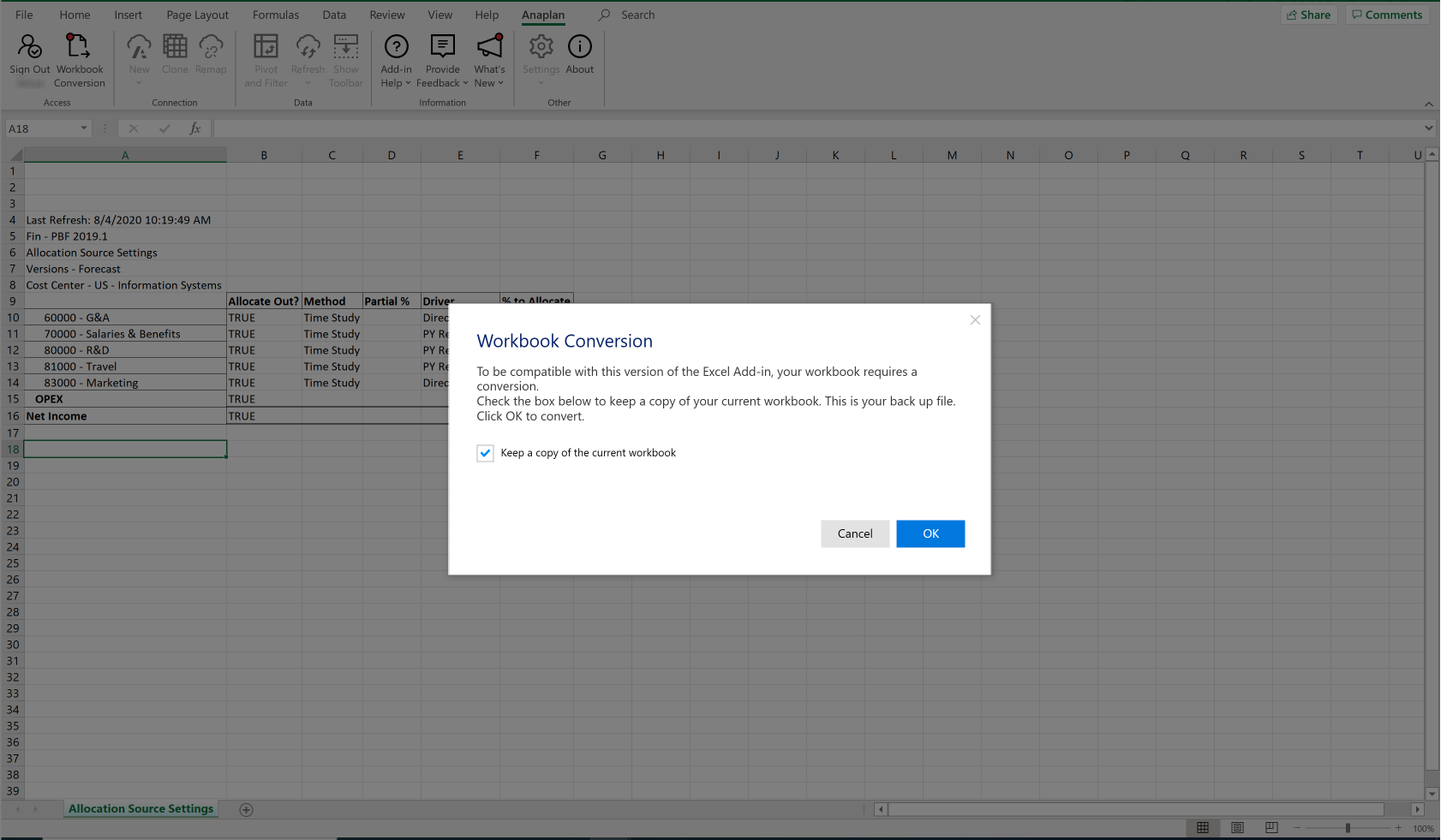 You can select Keep a copy of the current workbook if you want to keep a back-up of your Series 3 workbook.
Select OK.
If you selected Keep a copy of the current workbook, a link to your back-up copy displays. The back-up saves into the same folder as the original workbook, with _backup appended to the end of the file name.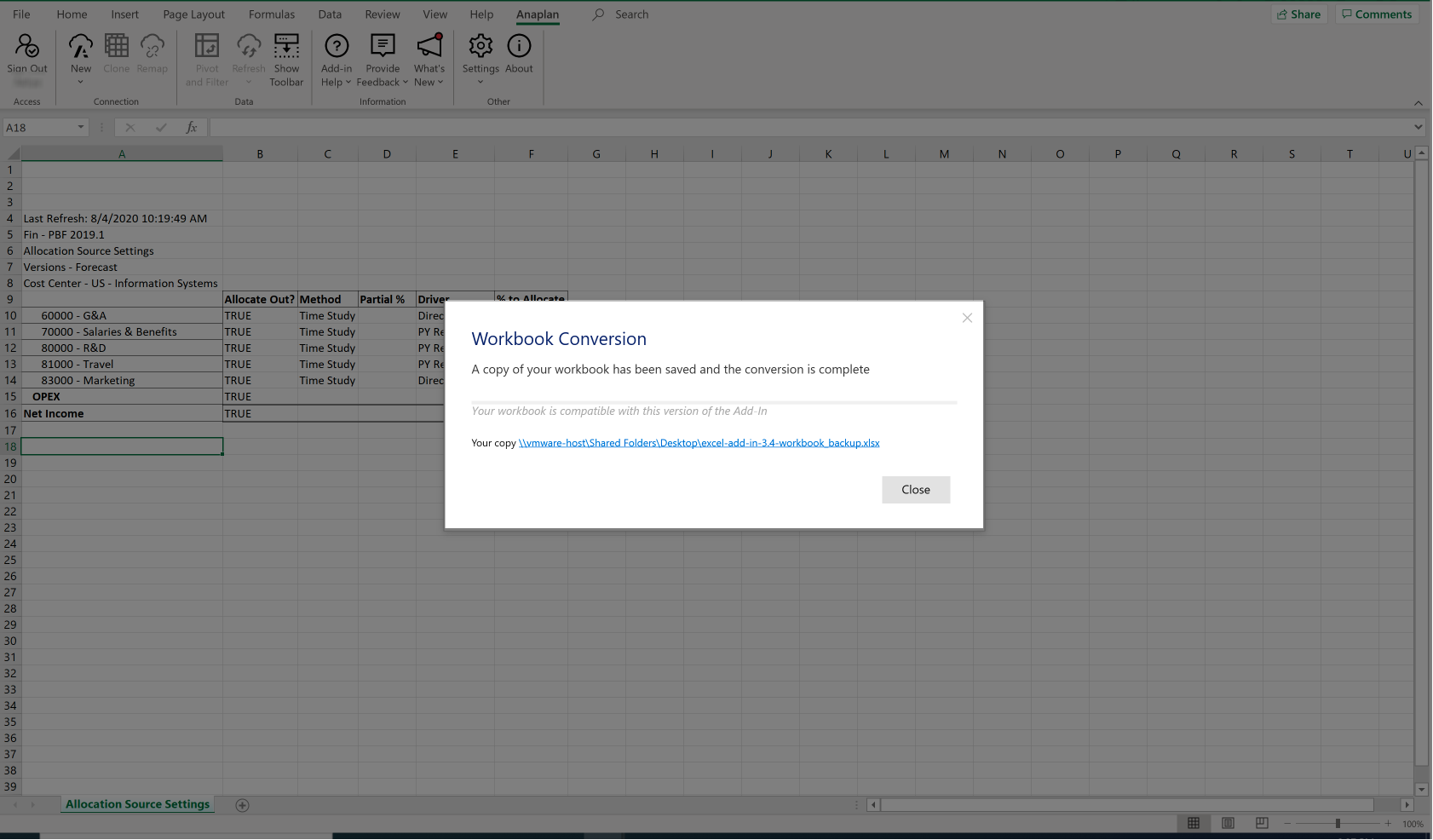 Select Close.
Your workbook is ready to use with Series 4 of the Excel Add-in.