Tap a row or column header to update the context selection of synchronized cards.
Before you change the context selection:
You must be viewing a worksheet or maximized grid card
For a board, the grid card must be synced with other cards on the page
For worksheets, the grid must be synced to cards in Additional insights
In both cases, the cards must share the same list items
In this example, the context selection changes from Total Brands to Make-up (250ml - FR) as the user selects a new row header.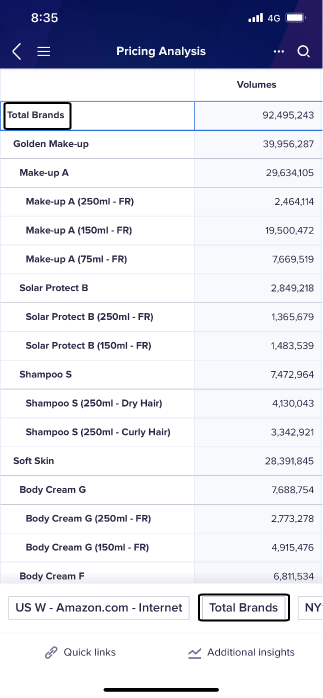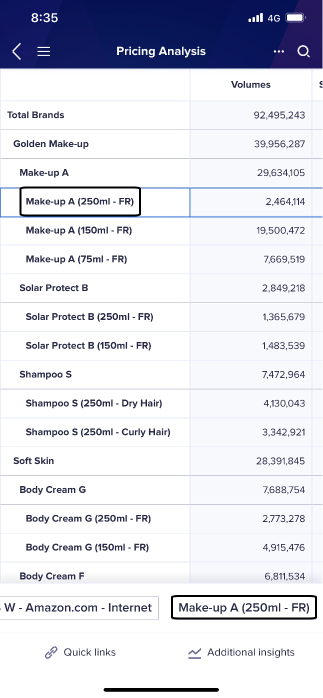 The context selector is now set to Make-up (250ml - FR) to match the new row header selection.