To access Anaplan wherever you are, download the Anaplan mobile app to your iOS or Android device.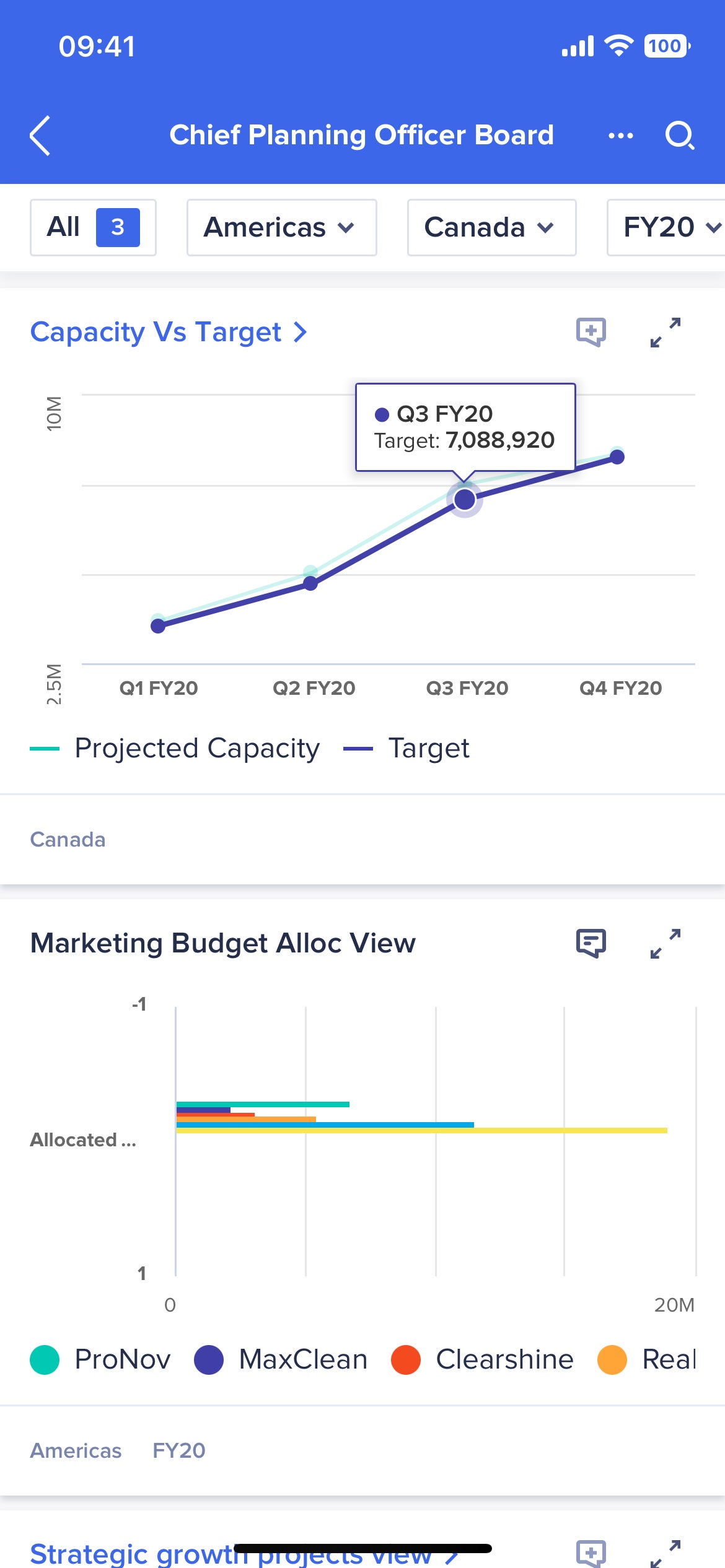 The mobile app enables a seamless transition from desktop Anaplan. Your Anaplan apps and pages render automatically on the mobile app so you can carry out data analysis directly from your phone or tablet.
The Anaplan mobile app is compatible with iOS and Android operating systems.
You can download the Anaplan mobile app on:
The Anaplan mobile app is only compatible with devices with unaltered factory settings.
The app does not work on jailbroken iOS devices and rooted Android devices.
If you encounter any problems with the app, make sure you have upgraded to the latest version. If you still require help and need to contact Anaplan Support, get the version number from the Menu.
Switch between the different Anaplan tenants, to display data that you've permission to access. You'll only see this option if you've access to more than one tenant.
To switch tenants:
Tap the Menu icon at the bottom of the screen.
Select Switch tenant.
This displays the list of tenants whose data you have access to.
Select the tenant you want to switch to.
Tap Apply.
This opens the home screen for the selected tenant, on the Recents tab.
From here, you can also access the Favorites, My Pages, and Apps tabs in this tenant.
If you switch tenant on mobile, your tenant on desktop Anaplan is unaffected.