Use the Anaplan Slackbot to share pages to Slack channels. 
Note: Only users who have access to the page's model are able to view the page shared by the Anaplan Slackbot. 
The Tenant Administrator has integrated Slack with Anaplan by installing the Anaplan Slackbot. For more information, see Slack integration.
Although you can receive notifications on your mobile device, you can only view report pages from your desktop browser.
To share a page to a Slack channel:
Open the page you want to share.

At the top-left of the page, click the Share this page icon.
A dialog box will open.

In the dialog box, click the Share to Slack channel tab.
Note: When you share a page via Slack, the context selection for the page is automatically included.
Click the Select channel drop-down menu and select the channel you want to share your Anaplan page to.
The drop-down list displays all your public Slack channels.
Note: If you're unable to see a drop-down menu, ensure the Anaplan Slackbot has been installed.

Optional: Enter a message in the Enter a message field.
The message displays below the page name, within the Slack channel.

Click Share.
At the top-right of the screen, a confirmation notification is visible and the page is shared by the Anaplan Slackbot to the selected Slack channel.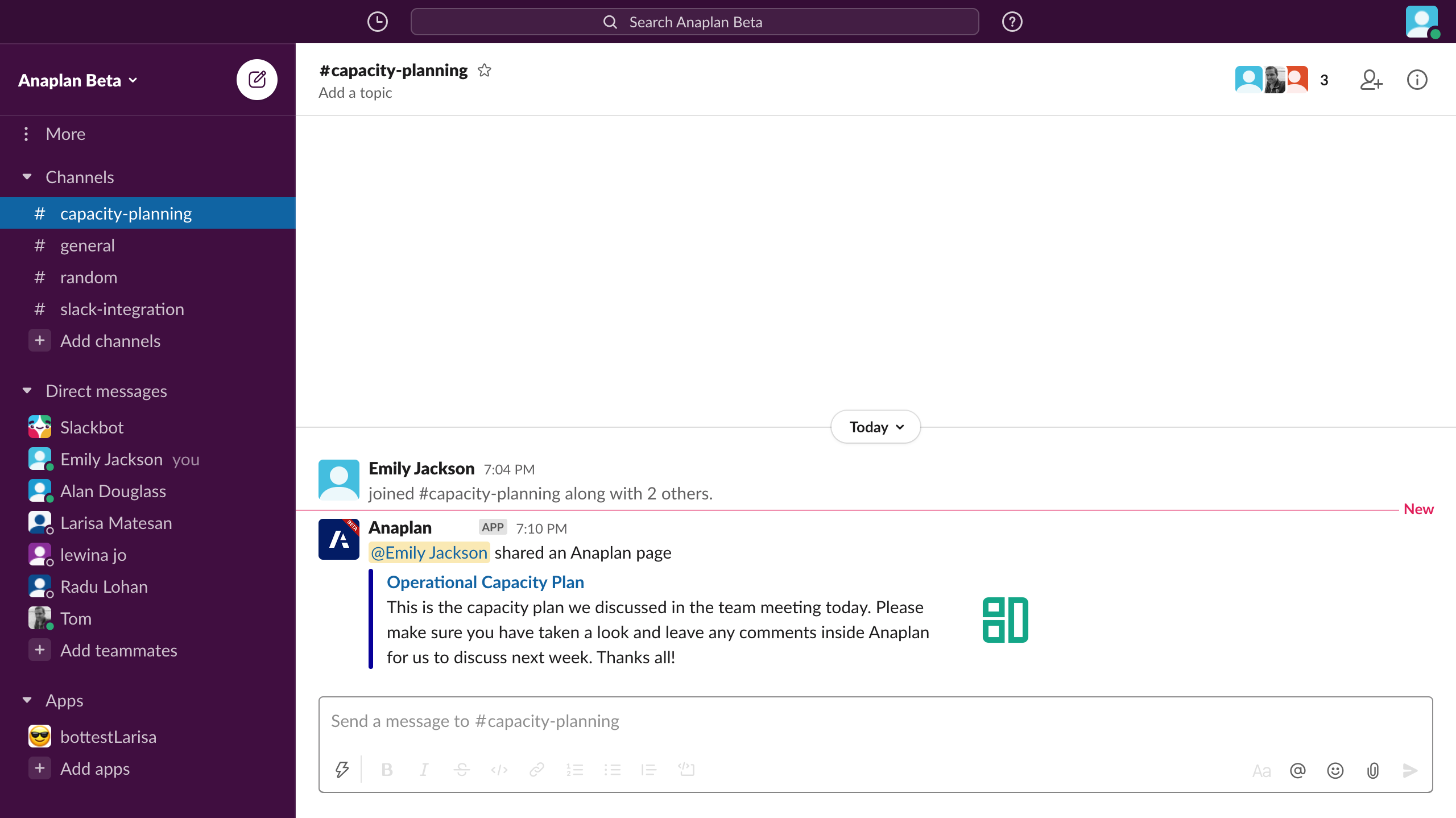 If you want to share a page to an individual user in Slack, see Share a page through Anaplan.