Pivot and filter data in an Excel worksheet to reorganize how the data displays in a connection.
When you pivot or filter, the current connection updates with the latest data from Anaplan.
To pivot or filter within the Excel Add-in:
Click Pivot & Filter on the Anaplan ribbon.
The Pivot and Filter dialog displays.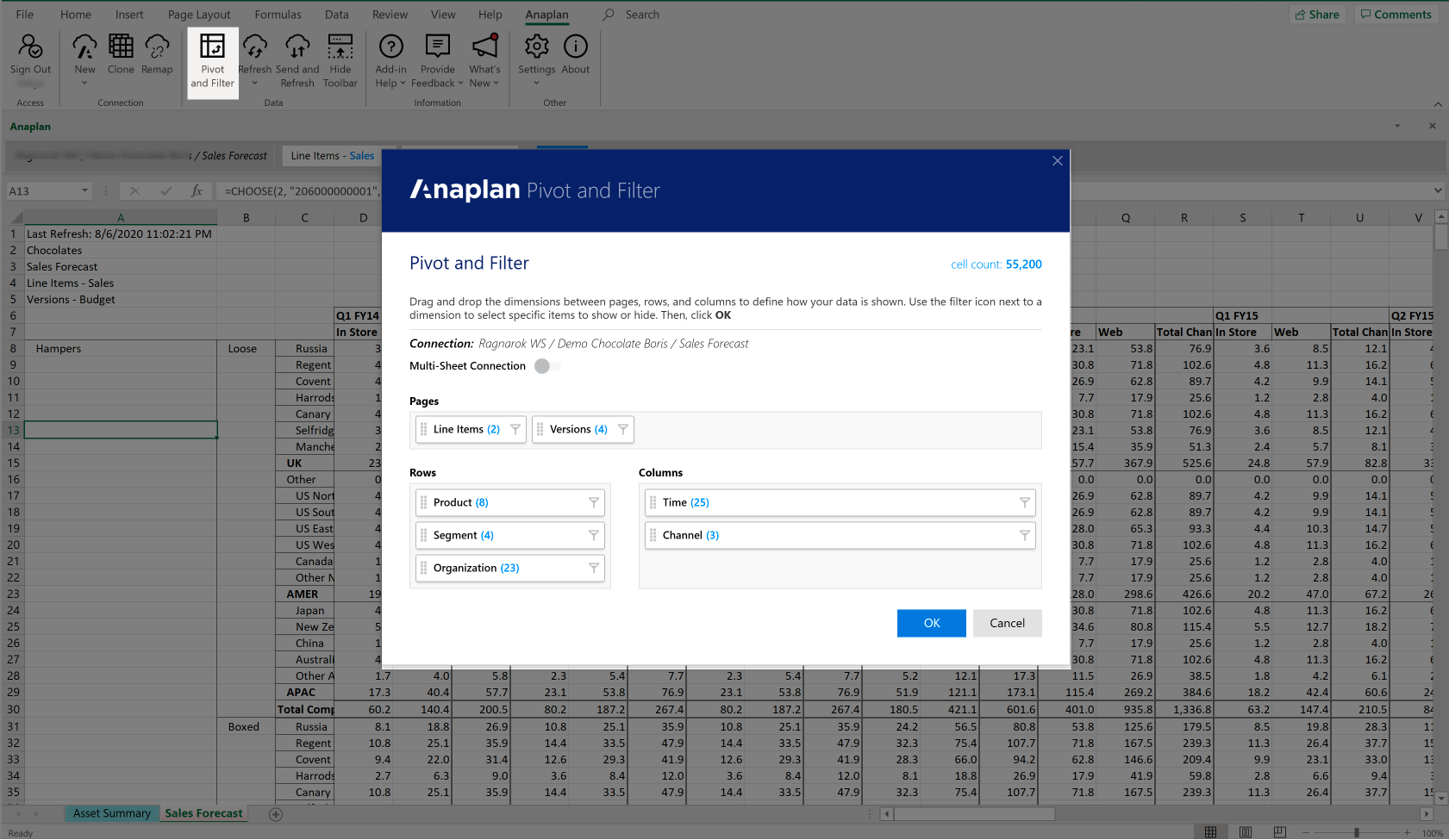 To pivot your data, drag and drop the dimensions between Pages, Rows, and Columns.
To filter your data, click the filter icon next to a dimension.
A drop-down menu that contains all items within the dimension displays.
Within the menu, select the items to display:

To display all items, click the select all box that is to the right of the Search items field.
To display an item, select the checkmark next to the item.
To not display an item, deselect the checkmark next to the item.

Click OK to apply your changes.
You can also click Cancel to exit the Pivot and Filter dialog and make no changes.

Note that if you use Excel 2010, you may occasionally experience issues with dropdown lists in the Pivot and Filter dialog. Once you select a dimension to include on a Page, you're unable to use the dropdown list again to select or deselect another item. If the ribbon becomes unresponsive, sign out then sign in again.