Pivot and filter data in an Excel worksheet to reorganize how the data displays. When you pivot or filter the connection updates with the latest data from Anaplan.
To pivot or filter within the Excel Add-in:
Click Pivot & Filter from the ribbon menu.
The Pivot and Filter dialog displays.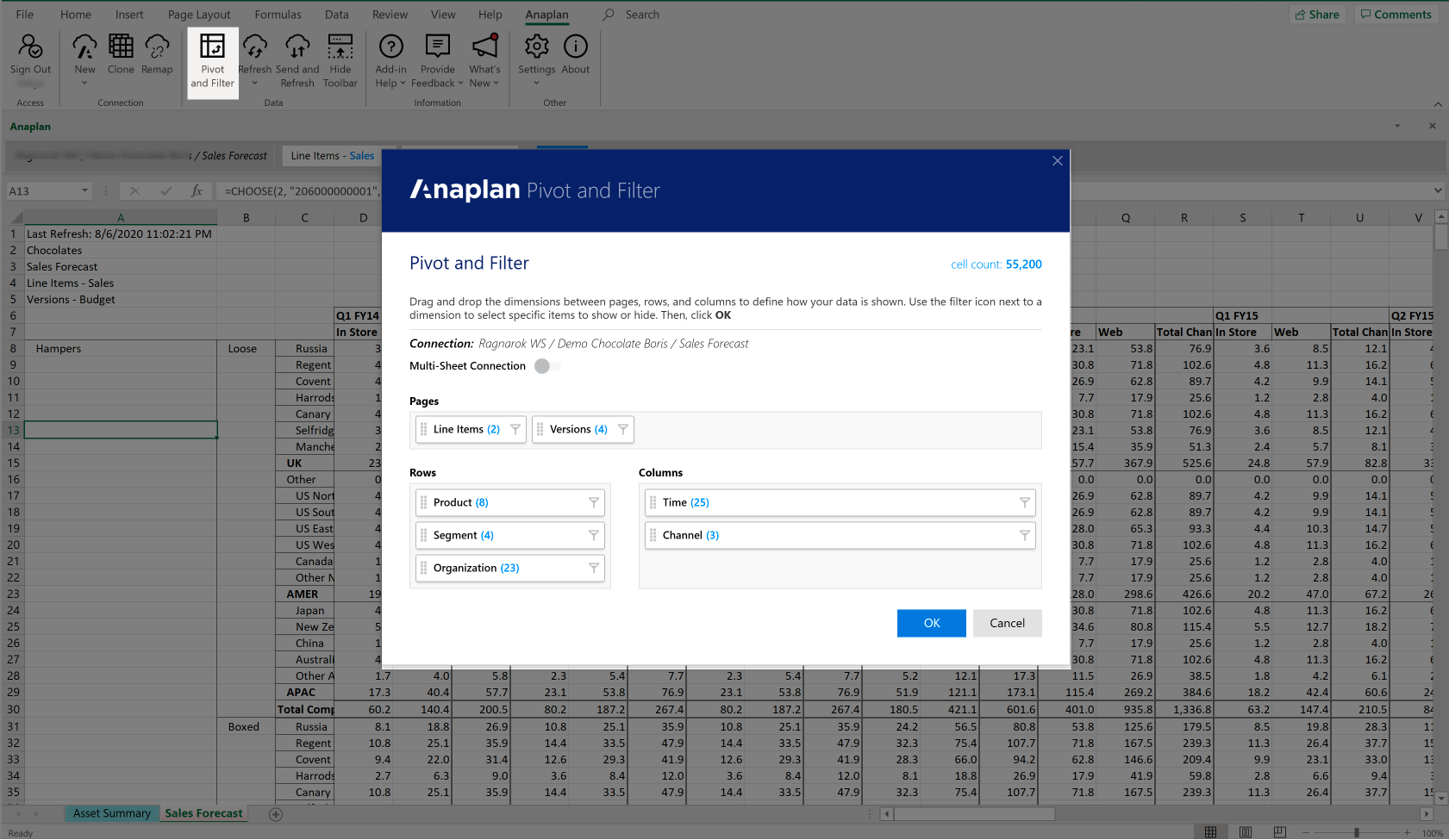 Drag and drop the dimensions between Pages, Rows, and Columns to define how your data displays.
Use the filter icon next to a dimension to select specific items to show or hide.
In the screenshot above, Versions are expanded to show the three choices.

To select all items, click the select all box that is to the right of the Search items field.
To select individual items, click the checkmark by the item.
To deselect items, clear the checkmarks.