Share pages on mobile with other Anaplan users anywhere in the world.
The option to share a page is always available, except for personal pages, where there's no option to add a list item.
Remember that pages are visible to users only when they have access to the same source models.
To share a page:
Tap the ellipsis (…) in the top-right of the page.
This opens a menu at the bottom of the screen.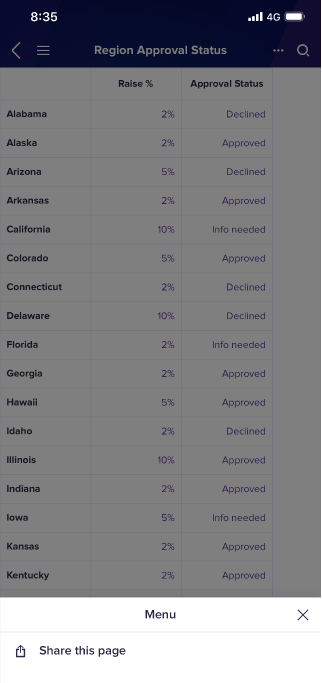 Tap Share this page.
This opens the share options on your device.
From here, you can copy a link to your clipboard, or select the messaging app or recipient for your page.