To display a card on a worksheet:
Navigate to Additional insights on the right of the screen.
Click the card type icon to the left of the card name.

The card displays on the bottom half of the primary grid.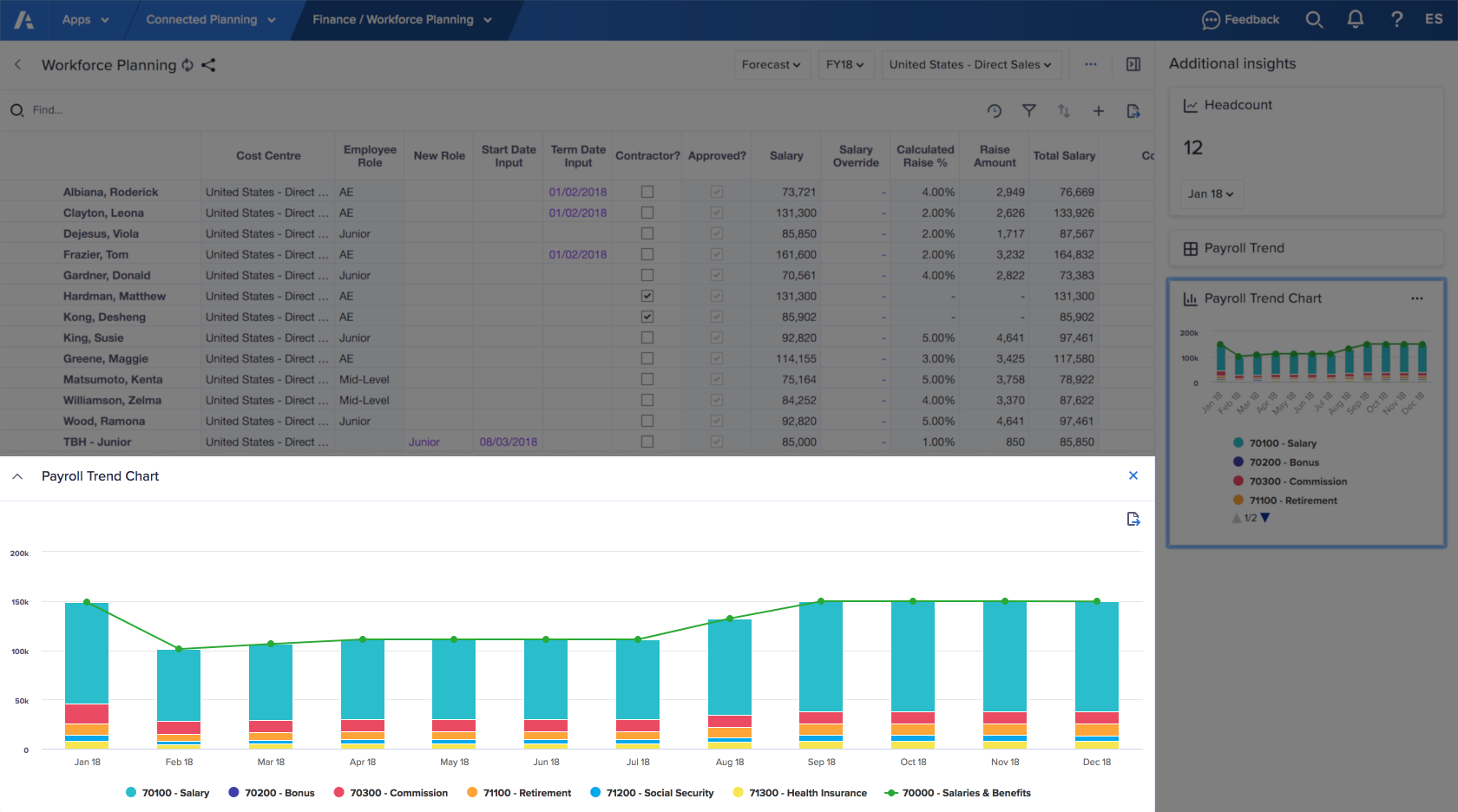 If actions have been added to a card, then actions buttons display in its top-right upon expansion.