To add a visiting user to, or remove a visiting user from, a workspace in your tenant:
In Users > Visiting, select the user entry in the list.
In the panel on the right-hand side, click the Workspaces tab
Click the checkbox next to each workspace to add a user to or remove a user from.
Alternately, select Enable all or Disable all to add the visiting user to, or remove the visiting user from, all workspaces in the tenant.
Click Save to save your changes.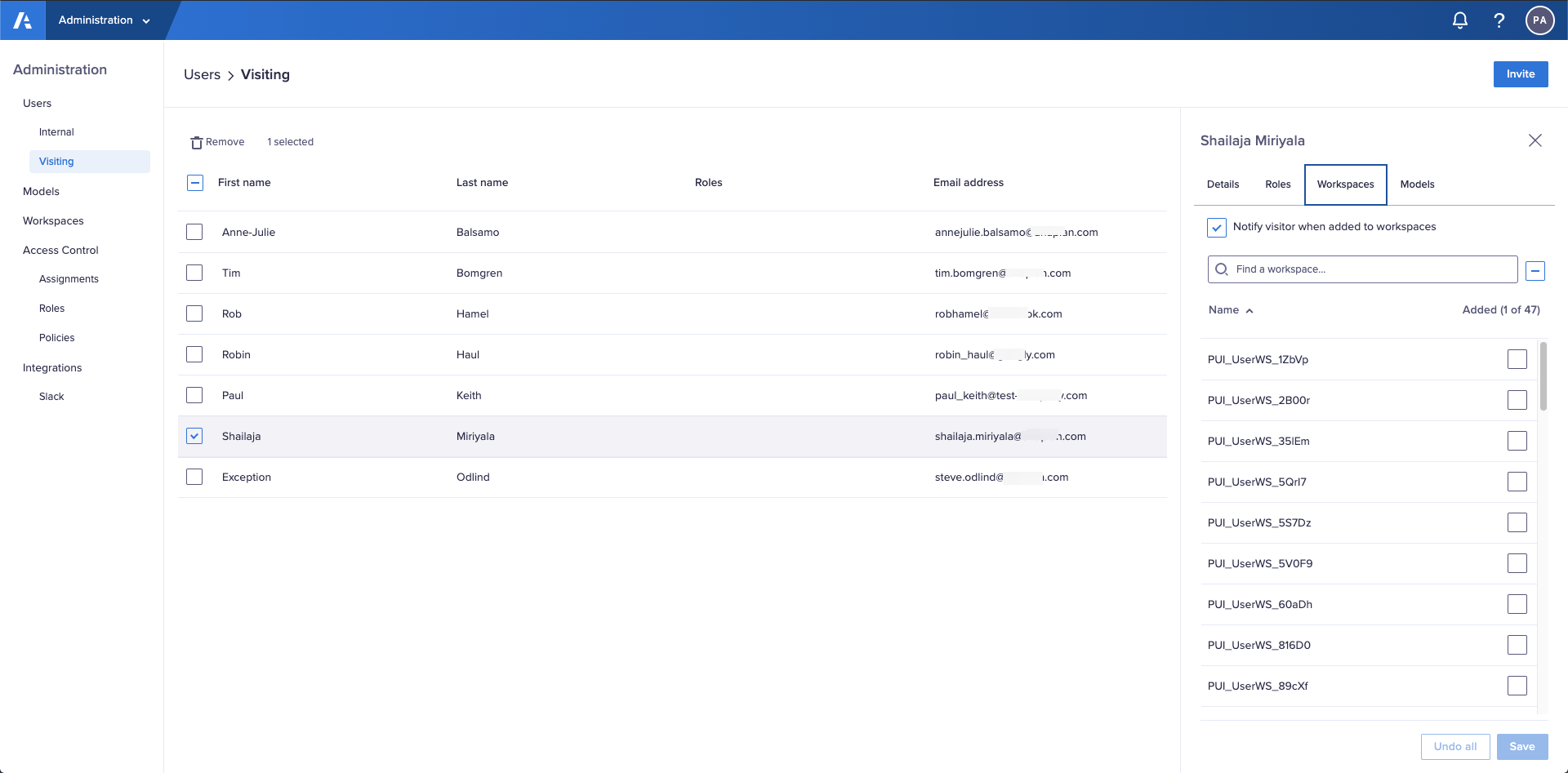 Search the list of workspaces
If you have a long list of workspaces, enter the name of the workspace you're searching for in the search box. The list dynamically updates to show only the relevant results.