If the workflow to edit is still in progress (that is, not all recipients have signed), any changes you make will impact that document. If a workflow status is incomplete, we recommend that you create a new workflow.
To edit a workflow from the Workflows list:
Select a workflow from the list.
Make your changes and select Save.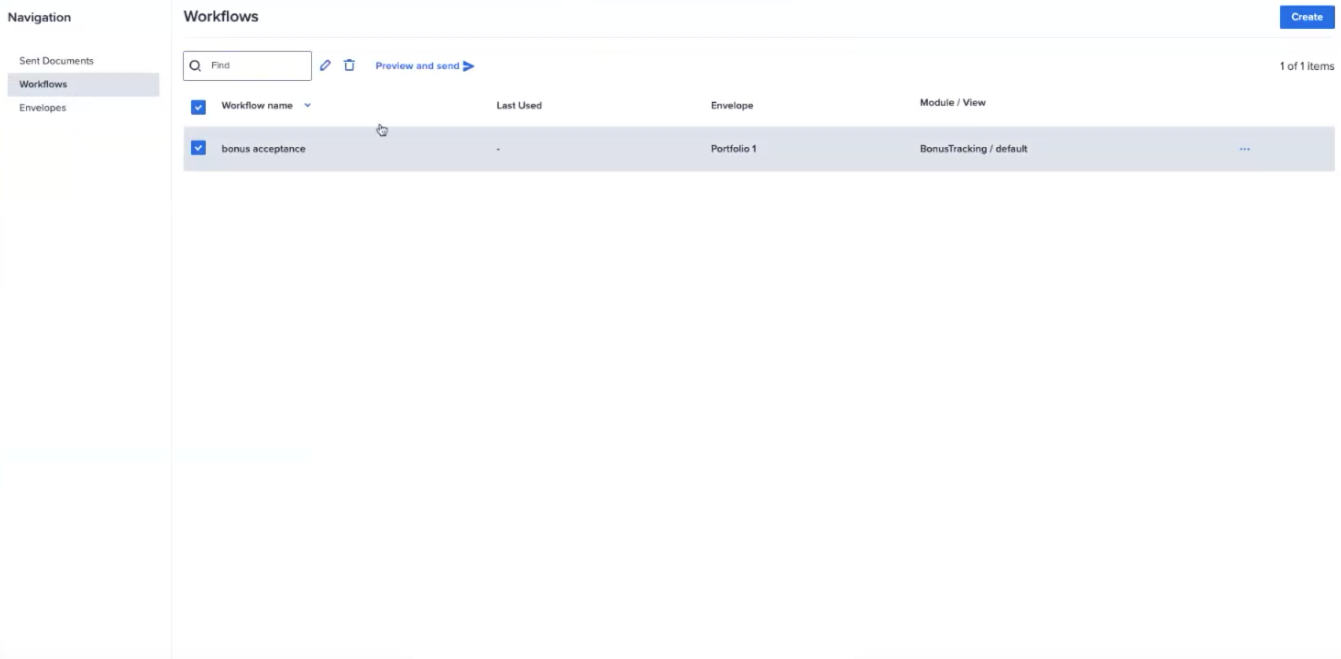 Preview and send a workflow
You can also preview and send the workflow at this stage.
Select Preview and Send to the right of the trash icon.
Or you can select the ellipsis (...) at the end of the row.
A dialog displays.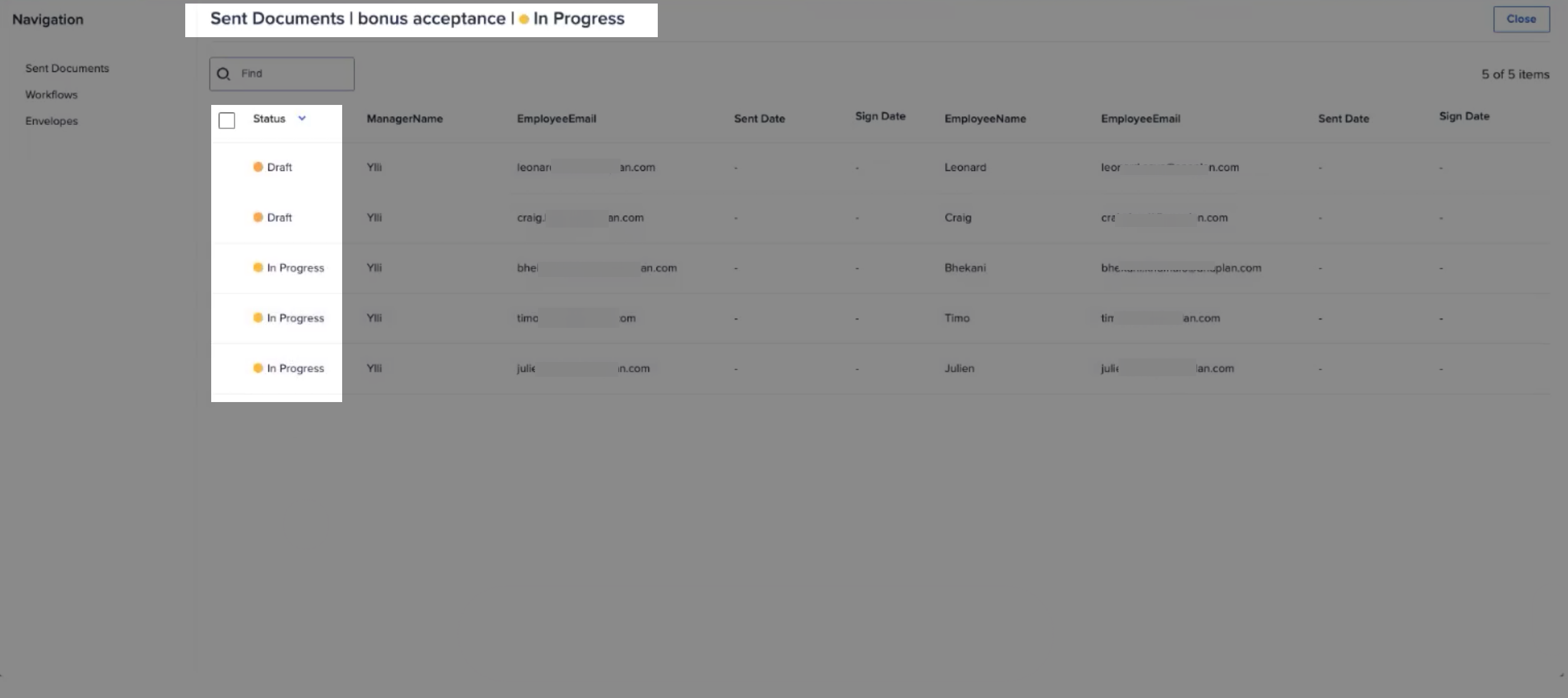 Check the status of the document in the left column.
Note: You can void documents at this point.
See Tables reference.