Uninstall the PowerPoint Add-in to remove it from your computer. This step is necessary before you install a new version.
To uninstall the Add-in: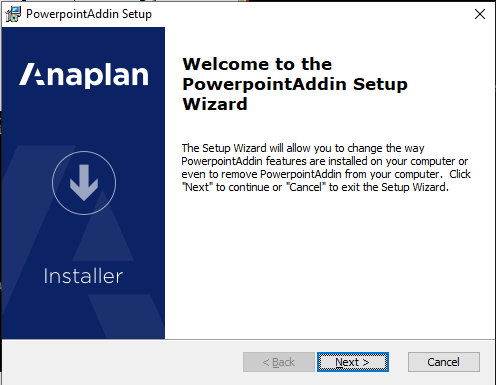 Select the Powerpoint Add-in Setup Wizard.
Select Next.
Click Remove.
Click Remove again.
If prompted, allow the app to make changes to your device.
Click Yes.
Click Finish.