You must have either the Tenant Admin or View Admin role to access the Policies tab.
To view the policy for a specific role:
In the Administration console, navigate to Access Control > Policies.
Select a policy.
The policy details display.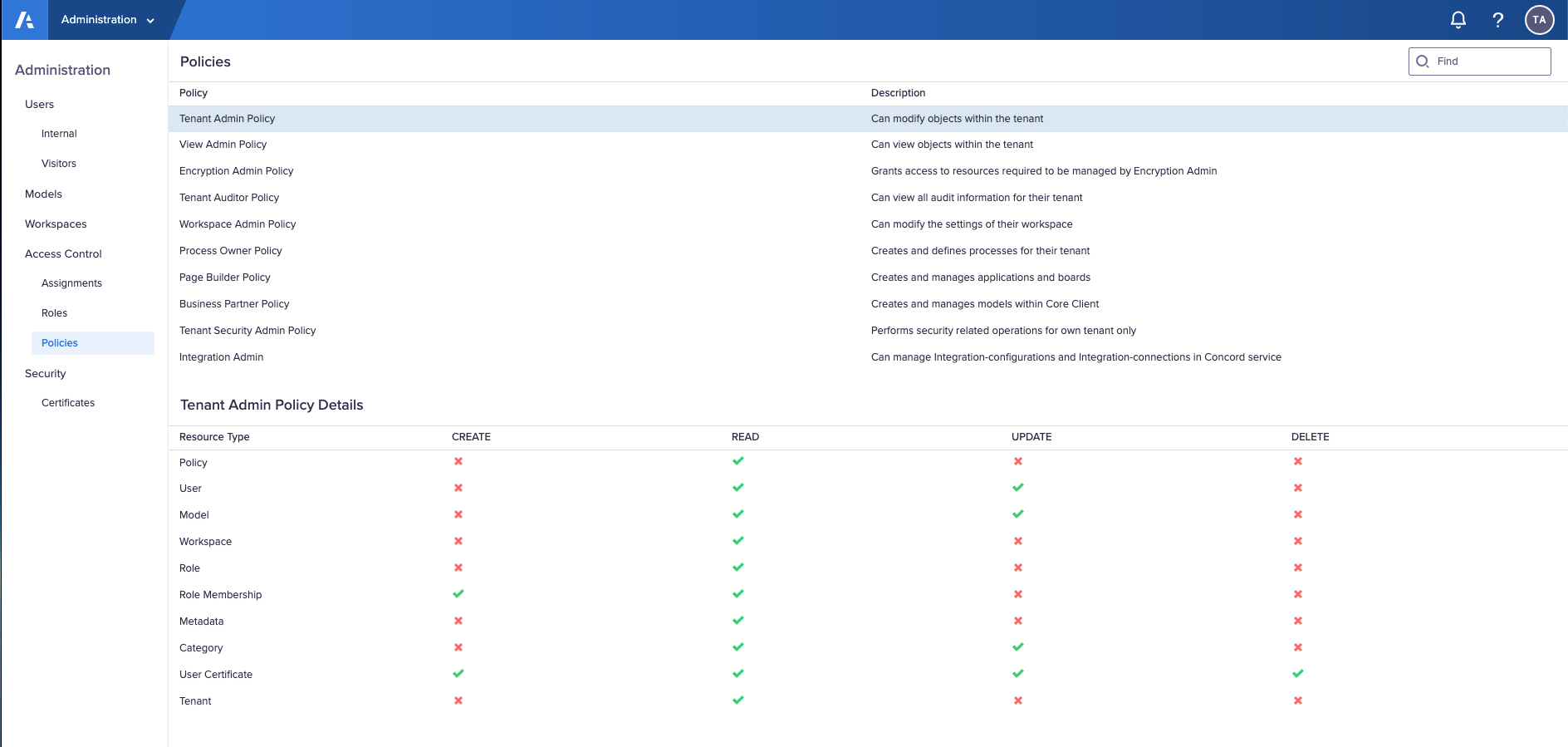 Policy Details
The policy details table displays the resources that a role with the associated policy can control.
A green checkmark indicates the role can create, read, update, or delete the resource. A red cross indicates the role cannot perform this action.