To add text:
In the Anaplan ribbon, in the Components section, click Add Text.
The Anaplan Add Text dialog displays.
Either:
Select a connection from the Connection drop-down list.
Or:
To add a connection first, click the Add icon (+) by the dropdown.
Follow the steps in Add a connection.
Click Next.
Choose one or more of the following options:

Select a different dimension from the context selector drop-down list.
To lock a dimension, click the padlock above the context selector drop-down list.
The data for this dimension remains unchanged if you refresh your connections.
To preview the data, select Preview.
A table displays with the data from your context selection.
This data will display in the chart.

Click Next.
At the top of the dialog, in the text field, write your text.
Click a cell or button to add it to your text.
To add the date of when the data was last refreshed, select Last Refresh Date.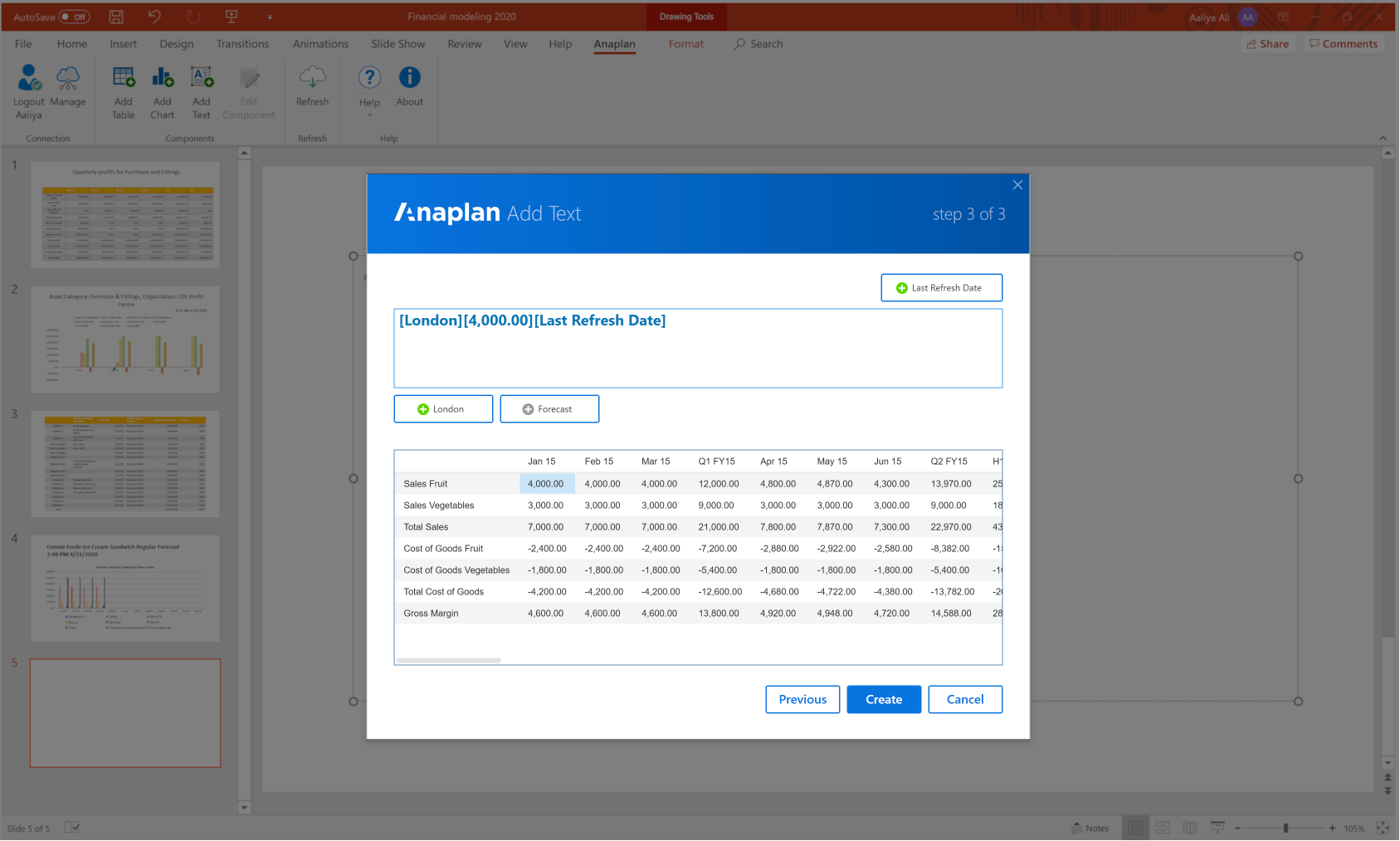 Click Create.
The text displays in the slide. To edit the text further, click within the text box, and make your changes.
If an error message displays instead, do one of the following:

Click Clipboard.
The text is added to the slide but cannot update upon refresh.
To edit the chart, select it and use the icons on the right to make your changes.
Click Continue to continue working on the presentation.
The text is not added to the slide.
Click Email Support.
Send an email to Anaplan support.