To change your default settings:
Click Settings.
The Settings dialog displays.

Select settings from the five checkboxes:

Keep Excel formatting
Any formatting you have applied to cell data in Excel will be preserved when you refresh.
Keep Excel formulas
Any formulas that have been set up in Excel will be maintained when you refresh.
Apply Anaplan styling
The Anaplan styles used for cell borders, cell colors, font colors, etc. will be applied to the data in Excel.
Insert new items on refresh (excluding saved module views)
Any new dimension items that have been added to Anaplan will automatically be added in Excel when you refresh.
Show or Hide connection details
The connection details are shown at the top of each worksheet, including model and module name.
If the details are hidden, you can hover your mouse over the toolbar at the top of each worksheet to see the connection details.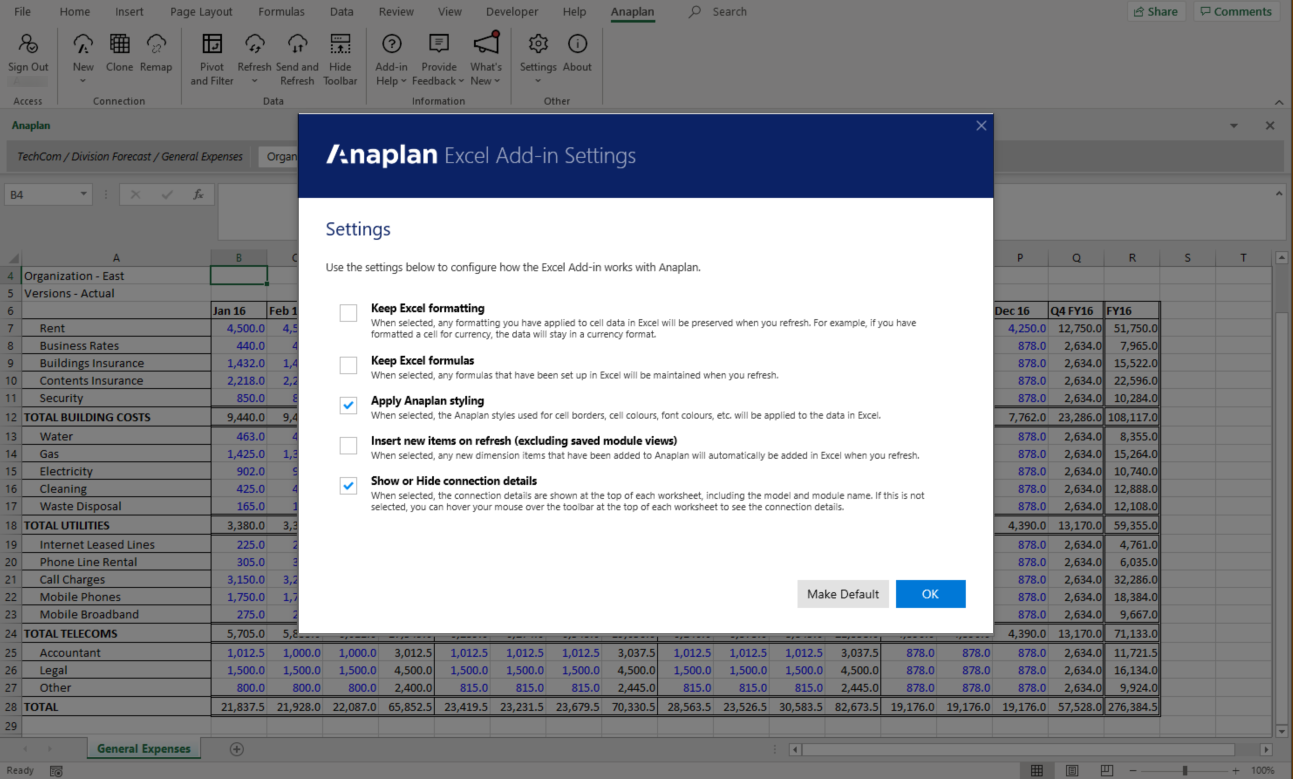 Optionally, click Make Default to save the checkboxes you selected as the default for all connections.
Click OK to save your selected settings.