Upgrade your Excel Add-in to benefit from the new features in the latest version.
Use the Excel Add-in Updater to upgrade to Series 4 of the Excel Add-in.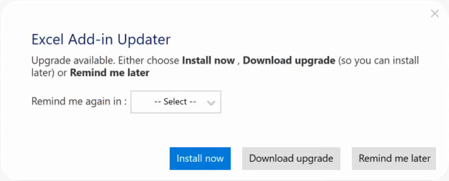 Click Install Now.
Then follow the procedure below.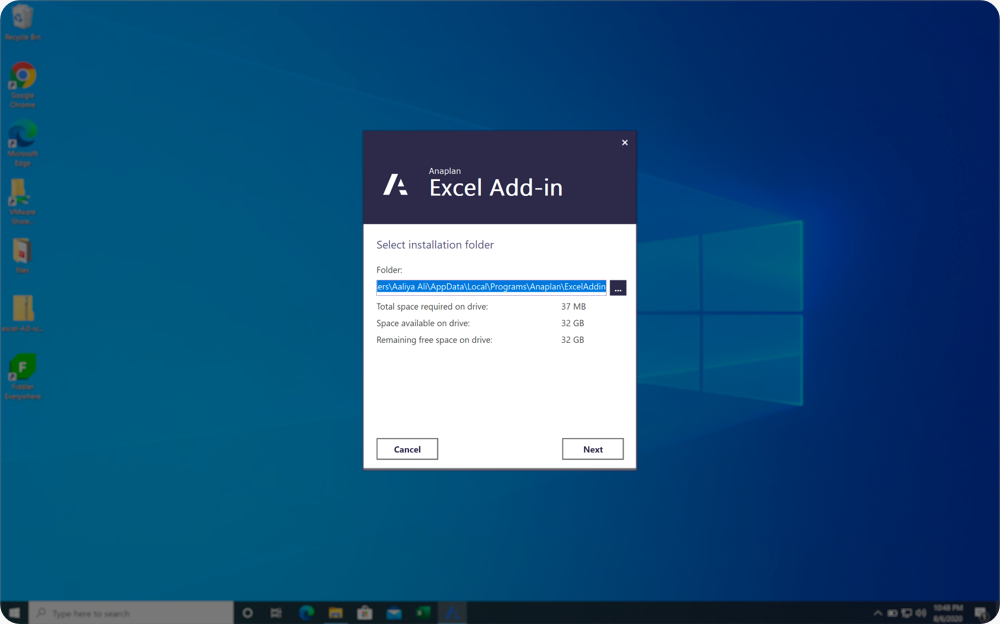 To upgrade:
In the Excel Add-in installation dialog, you can specify the download folder by clicking the ellipsis (...) or use the default folder.
Click Next.
Read and Agree to License terms in the checkbox, and click Install.

The Add-in installs.
The message The Excel Add-in has been successfully installed displays.

Click Finish.
The Add-in is ready to use.